Continuing the discussion from No GPS lock with ArduPlane:
Hi everybody.
My setup is: RaspPi2 with Navio+, 3DR telemtery connected over UART, NEO6T-USB dongle with Tallysman GPS Antenna connected.
I followed the instructions to connect to u-center and I'm receiving data "view --> binary console".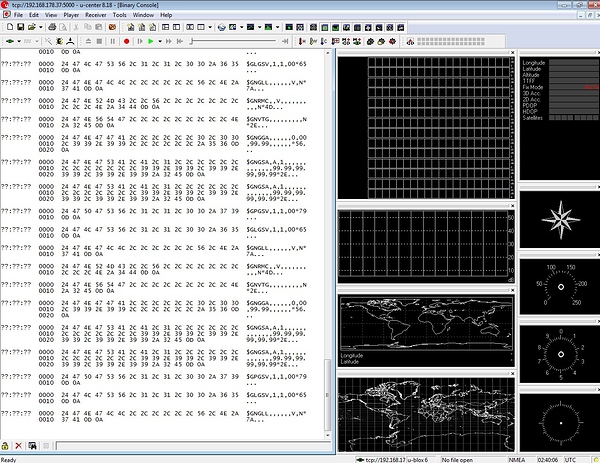 But there's no satellite showing in any maps. I can not get a fix!??
I also see messages coming in over "sudo screen /dev/ttyACM0 9600":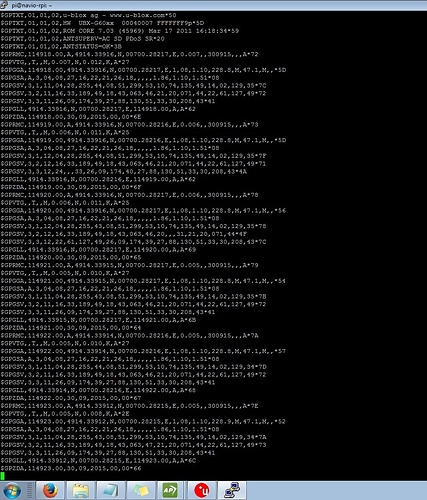 What else can I try?