Hi,
I'm currently running version 2.10.3 Dev.
I have 2 Reach RS modules.
Currently, I am only using 1 module and getting corrections from an NTRIP server and that has been working fine.
My rover is setup to look for the following GPS msg types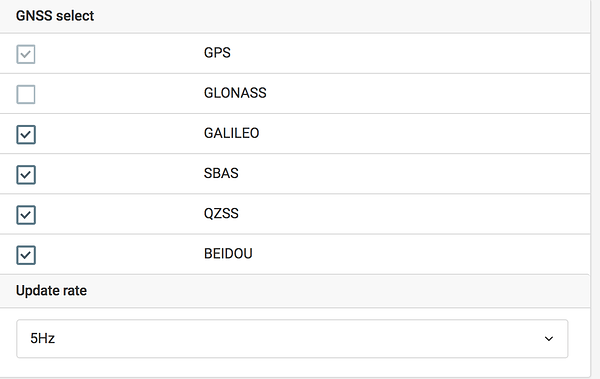 I am based in Sydney Australia.
I would like to setup my second Reach RS unit to act as a base station as I will be going to sites where there is no NTRIP server to connect to. How do I setup my second Reach to act as a Base station ?
I've read the documentation but still am not sure which boxes to tick for the RTCM3 messages. Here is my current setup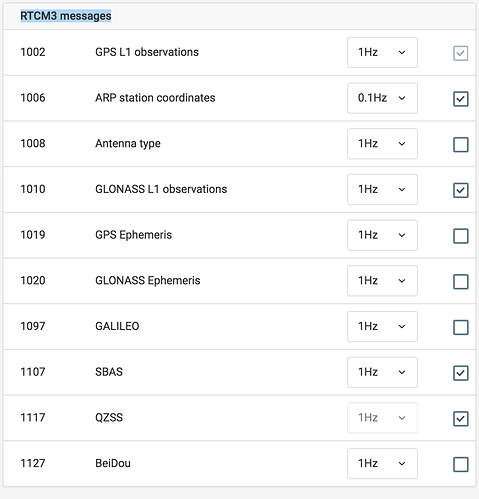 I plan on using these units in Fiji and Samoa. How will the above two setting change when I travel there?
Also here is my Lora connection setup. I will not be going very far. the furthest my rover will go will be about 100m which is why I set the radio to the highest baud rate.