Making a lot of headway, but running into a couple snags.
I have a Trimble Nomad 900G also with Microsurvey FieldGenius, Layout, SatViewer and TerraSync using with 2 Reach RS units.
MicroSurvey Layout seems setup somewhat ok with the coordinate system working, but Field Genius throws errors back about wrong coordinate system or problem with file(s)?
Central US.
I need this "dumbed down" to get a grasp on Coordinate Systems and Datums etc.
EDIT: FOUND SOMETHING THAT MAY HELP A LITTLE: https://www.youtube.com/watch?v=Z41Dt7_R180&t=1s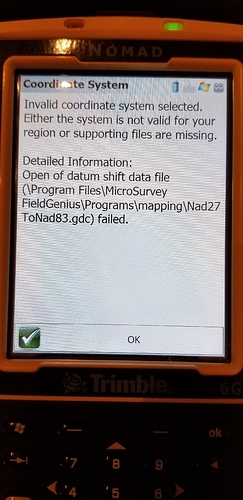 Thank you for any help in this important subject.