It really makes me nervous setting up the base on a SSM, often on the side of the road, and then roving off for the day.
So has anyone designed a way to lock the Base GPS to something? Even if it just made it hard for an opportunist. Like needing an Allen-key to detatch it from the extension tube because I can cable lock the tube.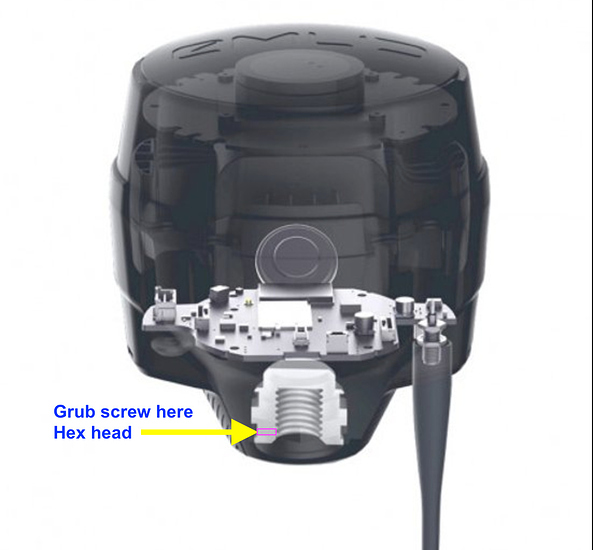 Ideally someone from Emlid can specify the drill point position (height from base and approach angle from say the centre of pwr button so as to avoid the 'molded in nut lip' , or hit it square on.
In the meantime I have camo painted the tripod and made a nice little Ghillies suit for it