So I thought I'd tear down my beautifully flying (albeit a little boring) Naza based S500 and replace the FC with a Navio2.
The main goal for me is to learn some of the mapping functionality of an APM powered craft. Once I'm happy with the software and have some faith in the FC, the plan is to build a bigger camera platform.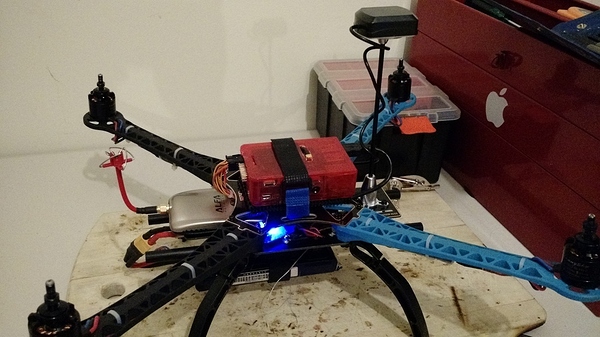 As you can see i got creative with the dremel and managed to get the Navio bolted down inside the adafruit case.
I'm also running a massive 500mW Alfa wifi dongle as I want to also get Befinitiv's wifibroadcast HD video project integrated, but for the moment it serves as the telemetry link for Mission Planner and Tower.
I'll hopefully get to fly it for the first time later in the week.