Emlid Rx on Leica style 360 prism
Using 12d Field Software
Entrip correction via Starlink mobile setup in vehicle

That's pretty slick !
I'd like to see the comparisons of GNSS position versus terrestrial traverse.
Damn ! Where you at ? In Alaska ?
Australia… i also sell Emlid gear so I practice what I preach

You just need to add the Leica AP20 AutoPole to the mix for that behind the tree tilt shot possibilities! What brand total station, Leica or Geomax?
I want to hear more about the starlink NTRIP setup if you are interested in sharing. I was thinking of doing something similar. Our Cellular provider is almost useless most days.
Thanks - Ian
A fairly proven system by this point. Lots of info awaiting your Googling.
We use Starlink at our rural home. Works great.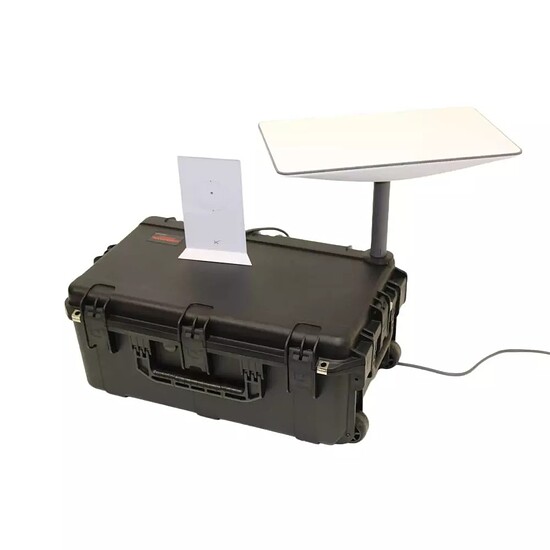 Slick setup.
I hope to do something similar with Carlson SurvCE and their GPS Search for the robotic total station search. Most GNSS units are too heavy to be worthwhile; the RX looks like it might one of the few that have the right performance to weight to cost ratio.
Being able to switch to using it as a NMEA RTK rover is a huge plus over the other bluetooth receivers (ie. the Dual Electronics XGPS160 is another option but it is bulky, awkward, and cannot be used as a rover. It is cheaper, but you get what you pay for). The RX, compared to an MT1000 or RC-5, is much cheaper and has many more uses.