Strange behaviour here with the RTKLIB I get from Emlid doc (2.4.3 b16).
When Reach is on, I have correct RTKplot real time positions through TCP.
If I get Rinex log and try to plot the solution (single mode) : "No solution data"
With the same Rinex file, with RTKLIB 2.4.2, I get the correct figure :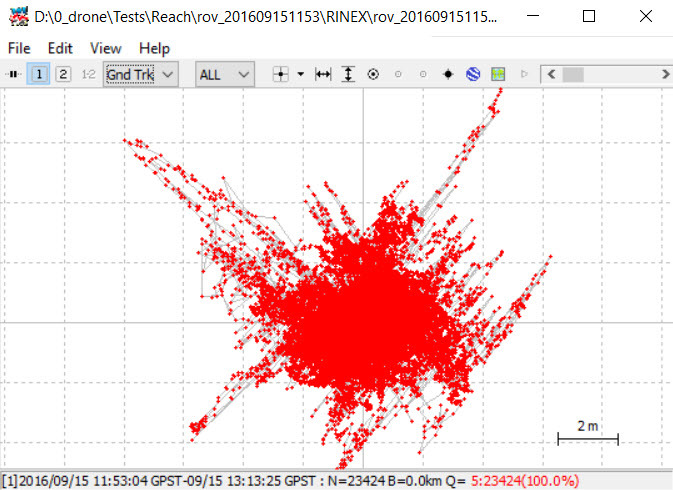 One step before, sat vis plot from same Rinex file give this under each RTKLIB release: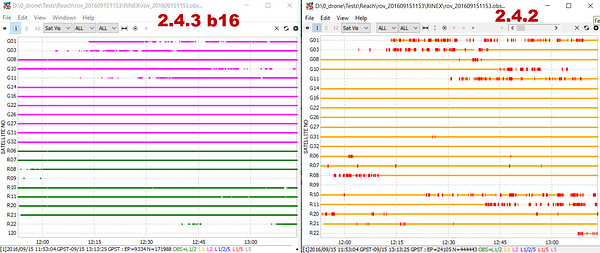 With obvious wrong interpretation for L2 records on 2.4.3, where 2.4.2 see only L1.
I am looking for time mark location, so 2.4.2 is not helping me a lot, despite it gets the correct plots and solutions.
So if I try an other way to extract marks, how can I find Time marks inside Rinex file ?