Hello,
I am looking for a simple workflow for using an RS2 (Base) and RS+ (Rover) to collect ground control points. In another thread I am also trying to use PPK for the same purpose. I made a new thread to keep the information separate between RTK and PPK.
I am in the United States and need an RTK workflow for setting up my RS2 as my base on a known point. Unfortunately the known points I will be using are from the National Geodetic Survey and are all (The ones close to me that I will be using) in NAD83(2011), heights NAD83(2011) with the data sheet also showing an orthometric height and a geoid height. Sheet below.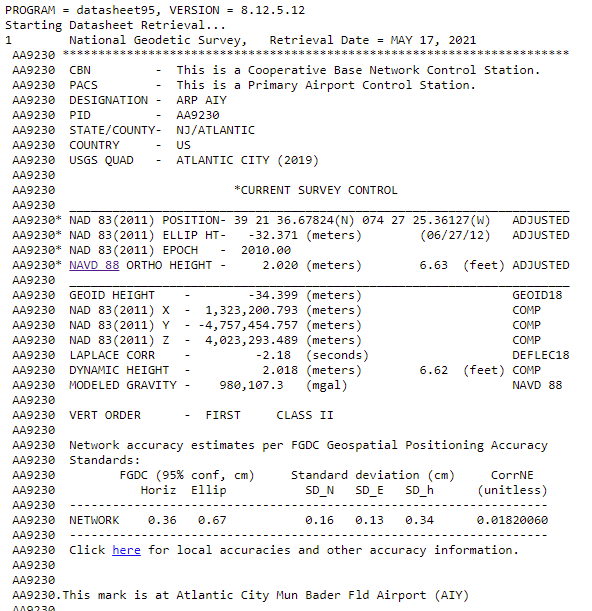 I know that RS2/+ want a Manual input to be in WGS 84 in base mode.
I use Pix4D for my mapping software so it is fine if I have my GCPs and Checkpoints in WGS84, but per Pix4D it is best to have your GCPs be in the same coordinate system as your final expected output.
I would also like to have orthometric heights in my output maps.
I am not sure of conversions/transformations between NAD83(2011) and WGS 84.
Can anyone please just outline a workflow for using these NAD83(2011) control points for my RS2 as my base and RS+ as my rover using Lora.