Hi all,
I am using RTK POST for PPK, and am loving the results when I use the Rinex from header position for the base. The clusters are tight, and I can repeat my results. In this example, I get Q1 results when using the RInex header for base location.
However, part of the workflow I am making calls for setting the Base Station manually. I get the manual coordinates by constructing a mosaic, locating the base in the mosaic, and grabbing the coordinates of the base in the mosaic as they appear in my GIS software. I then input those coordinates (wgs84) into RTK Post, in this window:
When I do so, I don't get any Q1 results, and the points I surveyed are no longer tight. The two purple dots in this image are actually the same GCP as the light blue ones.
Previously, I ran a test in which I set up my base twice (same spot) and swapped the base coordinates between two surveys. THe results were very tight regardless of which base coordinates I used. This was, in theory, similar to pulling the coordinates from the imagery.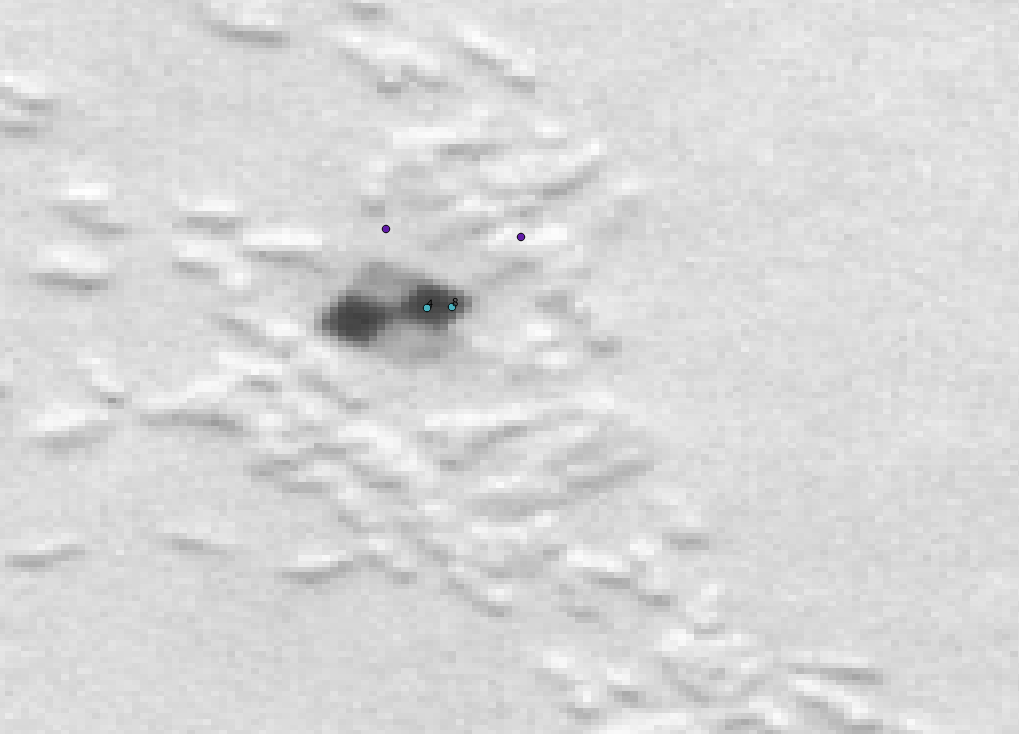 Keep in mind that the points you see are the averages of the raw data that fall between the time-stamps of the survey .csv (loving this update in the dev build, thanks, Emlid

)
Is my approach flawed from the outset? Any suggestion on how to tighten up my points using PPK and manually specified base coordinates would make my day.