Hello
As I read in this post-
RTCM transformation
RV does not support RTCM transformation for now.
As I mostly use Fieldgenius and connect to the NTRIP network using FG also, I wanted to use RTCM transformation sent from the provider. This way I'm connecting to the NTRIP network through my controller internet using FG.
The transformation from WGS84 to official datum in my country (Serbia, MGI Balkans zone 7, Gauss-Kruger projection ™, central meridian 21, orthometric heights) should be done in 3 steps:
7 parameter datum transformation
horizontal GRID shift
vertical GRID shift
I'm connecting to the NTRIP network using these settings: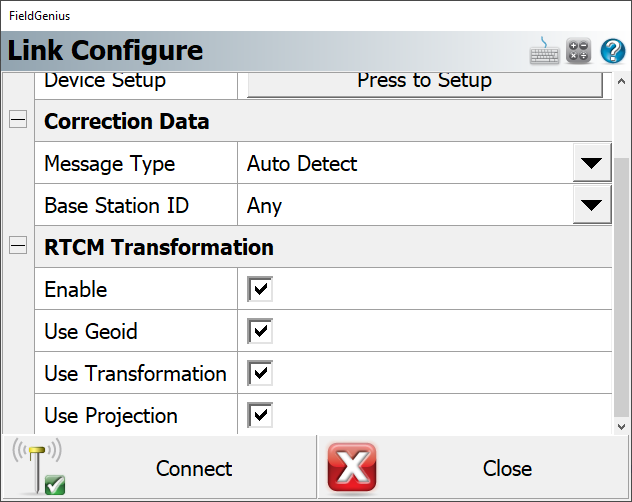 and the following RTCM transformation is provided: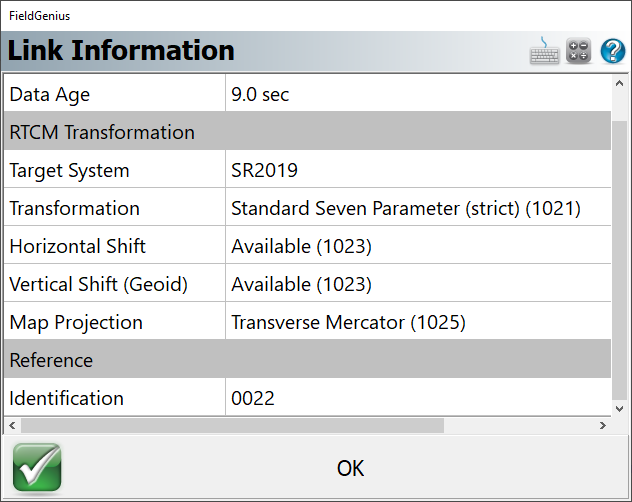 The problem is that FG is applying:
and not applying:
horizontal GRID shift and
vertical GRID shift (heights are still on ellipsoid WGS84, and not orthometric, datum TRST [should be around 43 m bellow WGS84])
In the picture above (Link information) I can see that those horizontal and vertical GRID shifts are available (but definitely not applied)
I have tried everything:
to set UTM as a coordinate system before connecting and applying RTCM transformation
to set MGI Balkans (similar to emitted CS) and vertical system WGS84 or orthometric BalkansEGM08…
And still, no horizontal and vertical GRID shift corrections are being applied.
Is there anyone that can help me with my problem?