Can anyone help me with this?
I want to connect my reach module to an existing autosteer in my tractor.
This is the pinouts for it: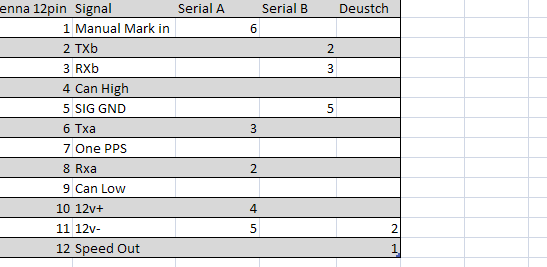 What do I need to make this work. I want to use a powerpack for power for the reach as the existing is 12 volt on the tractor. Will be using either a cell phone hotspot or radios for corrections
Any help greatly appreciated.
THANKS
Jim
So maybe this post is what I need