Firmware v2.23.9 and ReachView 3 v4.11 Beta.
I tried different apps: RS2 Web interface, Reachview 3 and FieldGenius for Android.
Used different NTRIP Casters: BKG IGS-IP.net and SAPOS M-V as VRS.
I am a civil engineer and recently purchased my first RS2.
Soon we had a project where we had to measuring some manhole cover on the streets. These where covered by a official surveying plan with "official" heights.
Surprisingly they differ from the with the RS2 measured ones. All measured values differed about 0.8 metres. First i thougt about a mistake. But a colleague which is a graduated surveyor suffers the same experience at another project. Also there the differences where about 0.8 metres.
We spoke an brainstormed about getting a solution and checked every setting twice. But no solution.
Luckily we have a official survey point in the center of our town since 2019, where the official ellipsoidal height of this point is written. I decided to just measure this height on the point to exclude all tranformations as a reason for our issue.
The result was not as expected: Also the measured ellipsoidal height on this point differs about 0.8 metres. It should be 53.363 m. I measured 54.160 m.
I did not use a pole, instead i set up the RS2 direkt on the measuring point (considered in the app).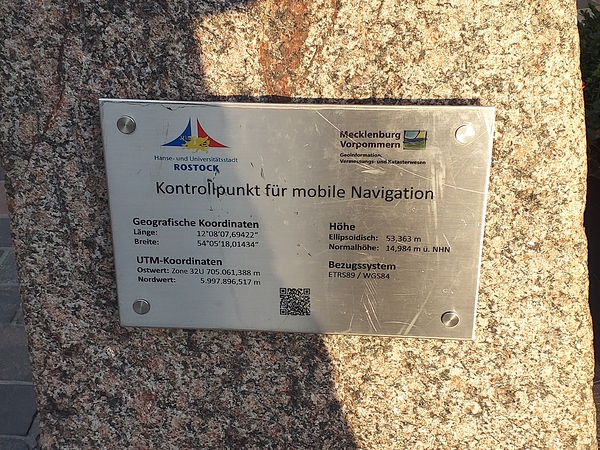 How can it be? Can it be, that the RS2 is not calibrated some how?
I would be glad, if anybody can help to find a solution how to get the right values!