Hi All
I am trying to get the RS2+ RTCM3 corrections over Serial (Already had it working over TCP before).
the base is setup to send over serial: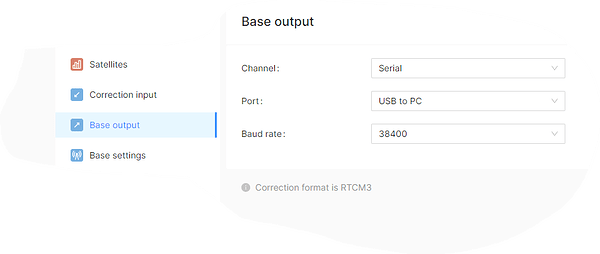 my machine mange to see the base com port:


but when i open the port at the right baud rate, nothing comes in.
Any ideas?