Hi Valentin,
I've checked both datasets you shared. Here are screenshots of raw data logs from your rover: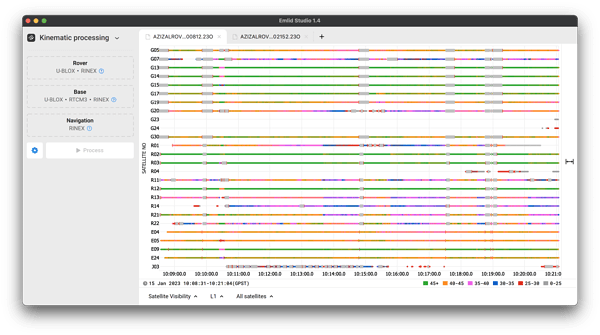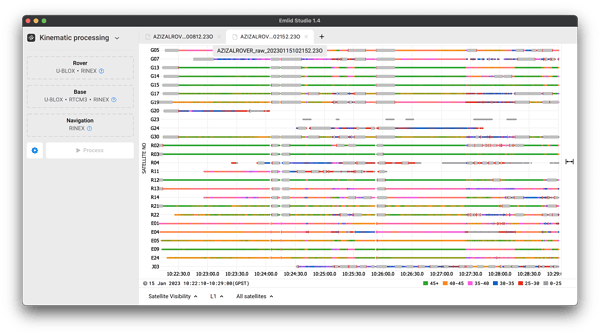 As you can see, in both of the logs, there are intervals when most of the satellites have extremely low SNR. These intervals start and end simultaneously. For me, it looks like something blocks the sky view for the receiver.
In the photo, I noticed that the Reach RS+ is below your head. Let's raise the unit as high as possible on the survey pole and leave it working for a couple of minutes.
If it doesn't help achieve a Fix, please share the same set of logs for the new test and a full system report from the device via support@emlid.com.
thanks to the TEAM OF EMLID FOR THE FAST REPLY!!!
THANK YOU
This topic was automatically closed 100 days after the last reply. New replies are no longer allowed.