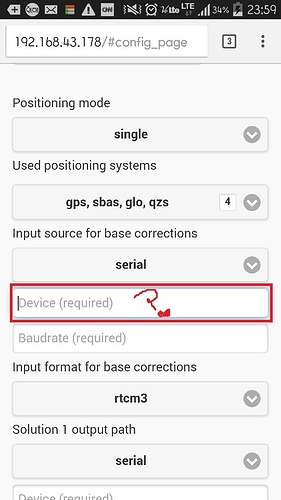 Hi, since I got reach module, I've started to configure my reach module.
I wanna get base correction through 3DR radio.
So in Rover mode's "Input source for base corrections" tab, I chose serial.
But when I chose serial, "Device(required)" blank appeared.
So…What do I have to type in here??
And when I use 3DR radio module, what is proper baudrate??
please help me…
I attached one screenshot to make it easy for understanding my question
Thank you for reading my question…