Why do you wanna restart it ?
If I am reading this correctly, @SS6106jj4605 might be suggesting a possible scenario like this:
You flop down your base station anywhere (I mean set it up in an arbitrary location). Then you take the rover to a known point and enter those known coordinates in the rover.
Remember that we are talking in theory here. So, since you are telling the rover where it really is by entering the numbers, then in actuality it is mechanically 'fixed' on that spot. Therefore, the back end processing software could be told to 'fix' now on this coordinate, and then you just walk away already in fix mode and without having to wait.
Sounds kinda dreamy, and I can tell you not to dream too much about it right now. For one, it can't be implemented with the current LoRa configuration - well not in the sense that it would send a corrected base coordinate back to the base so it can update itself. Then of course there are the software mods which would have to be done, etc. etc.
today updated normally from 2.15.0 to 2.15.1
Please add:
UTM coordinate support
Calculate polygon area
Calculate line length
Many clients are requesting these features. Thanks!
Could share this tool? I used to test this tool too with older version. Thanks.
v2.15.2 has just been pushed to the dev channel for all devices. Details in the updated post!
Wow, you guys have really made some progress with Point Stakeout!
Now just need to incorporate different coordinate system choices for different regions of the world (i.e. NAD83, UTM zones, USA State Planes, etc) and GEOIDS (import or selection) for vertical so we can get Orthometric Height. (i.e. GEOID12B)(https://www.ngs.noaa.gov/GEOID/GEOID12B/).
Maybe feature to import DXF, image base maps (i.e. your own from drone etc).
Edit: hopefully a pleasant audible feedback also when FIX.
Thank you!
2nd, 3rd and 4th this! I need to survey against surface control from the engineer. The vertical not being able to use our engineering plan vertical datum completely kills my proposal to use these in our company.
Just tested v2.15.2 and my ReachView only showed R icon with circle and not the Triangle icon with direction. Do we have to set something in the phones? We tested on iPhone and Android devices. Also, we could not zoom in or zoom out the map during Stakeout.
You need to start walking for the direction arrow to appear. It only works in float and fix.
Zooming is performed automatically, depending on your proximity to the target.
It would be preferred if zooming, panning etc was allowed even during staking please. Other survey software software such as FieldGenius, SurvCE/PC etc work this way also.
Then there must be a option to keep it, because i loved how it tuned in when getting closer and without having to poke around on the screen to adjust.

Yes, I agree… a toggle or something? My application has MANY points where I need to see the overall points layout throughout at times.
FieldGenius has this "toggle" where when clicked ON, it centers your GNNS location on screen and follows you. Ort just toggle OFF if you need to control to zoom in out pan etc. Options or toggles are always useful.
May i suggest to have a second note or tablet, 8" or 10" screen showing you the overall map and the other on autozoom?
For now anyways. Its like having two screens on your computer. Hardcore

why yes of course: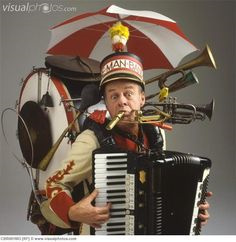 I said screen, not a bell


But we need to zoom in and out for orientation sometimes.