Hi i'm student studying for RTK system using one reach(rover) and one u-blox lea-6t(base station).
But i have some problems using reach and reachview.
my reachview version is v0.0.3. I tried update and refresh page. But no change version as below screenshot. Could you show me how to update latest version.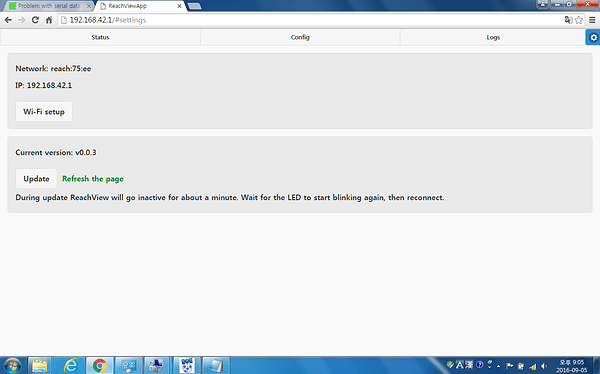 I want to receive gps data using REACH in Raspberry pi 2 RTKLIB. So, I try to connect REACH and RPi 2 using USB. But no signal on the RTKRCV. Do you know some methods to resolve problem? If you know, please teach me.

If we can't as 2) , i want to know how to get file (log file, solution file, …) in REACH.
If anyone know solution this problem, please reply this post.
Thank you.