We have prepared a detailed guide on how to set up your Reach RS2 / RS2+ as a base for the Autel Enterprise drone based on our user's experience. Dave Pitman @dpitman, the owner of Olympic Aerial Solutions, US, has tested Reach RS2 with the Autel EVO II Enterprise and enjoyed a simple connection workflow. Let's explore how you can connect Reach RS2 with a drone, and see how Dave uses Reach for aerial mapping projects.
Connecting Reach RS2 / RS2+ with Autel Enterprise drones
Reach RS2 and Reach RS2+ receivers can be used as an RTK base station for the Autel EVO II Enterprise and Autel EVO II RTK Series. Connect Reach with the UAV choosing one of two options in the ReachView 3 app. If you have internet access, it's easy to use Emlid NTRIP Caster. In the areas with no Internet coverage, use the Local NTRIP option.
For more information, check out the detailed guide to connecting Reach RS2 with the Autel EVO II Enterprise in our Docs.
In PPK mode, you can record raw GNSS logs on your Reach base and Autel drone. You can then process them using Emlid Studio to improve the positions if some photos are taken in the FLOAT or SINGLE solution.
Reach RS2 with Autel EVO II Enterprise in action
Our user Dave Pitman prefers RTK workflow when surveying with Reach RS2 and the EVO II Enterprise. To place ground points for control and checkpoints he uses Reach as a rover connected to a corrections network (NTRIP). Then Dave usually sets up Reach RS2 as a base over the point with known coordinates and transmits RTK corrections to the drone using Emlid NTRIP Caster or Local NTRIP.
"In some cases, I use the NTRIP service to supply RTK corrections directly to the EVO II Enterprise. The advantage to using a point on site and Reach RS2 for NTRIP corrections is that the baseline is very small."
Dave Pitman, USA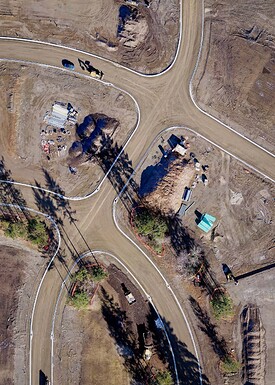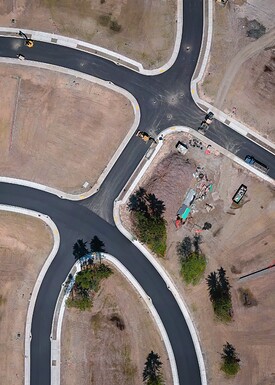 Site monitoring for topographic changes and infrastructure placement, performed with Reach RS2 and Autel EVO II Enterprise, Silverdale, Washington, USA
Your choice of surveying drone
Our users and Emlid support team have tested Reach RS2 as a base station for DJI and Autel drones. We are quite curious, what types of RTK-capable drones do you prefer? Feel free to vote and find out the results of the poll
Autel EVO II Enterprise
Autel EVO II RTK Series
DJI Matrice 300 RTK
DJI Phantom 4 RTK
Parrot Anafi
SenseFly eBee
WingtraOne PPK VTOL
Yuneec H520
Ardupilot-powered drone
Another