Hello!
My Leica Geo Office fails to Post Process RINEX data coming from Reach RS2.
I used Emlid Studio 1, Beta 10 to convert raw UBX files to RINEX 2.11 and 3.02, selected RS2 as the receiver and indicated the measured height (1.210m).
I can successfully import the RINEX data into LGO, but when I run static post-processing it resolves to Float with L1 only.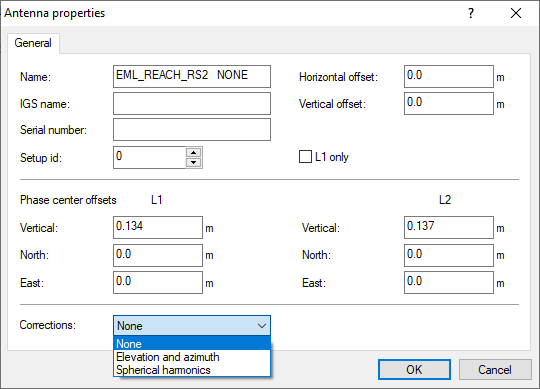 Most of the Antennas in LGO have Elevation and Azimuth correction parameters. Are there any for Reach RS2?
Please, help.