Hello,
I recently received two Reach RS units, and have been testing them out. I have found it impossible to get a fixed solution in RTK mode, only float. Furthermore, the float solution is very bad. For instance, standing outside with a clear view of the sky, I had the base and rover units within a few meters of each other, yet monitoring the rover, my indicated position moved steadily further away from the base, until it indicated I had moved over 100 meters away! By comparison, the single solution using just the rover seemed to be much more accurate.
I was able to post-process the data, and the results looked very good. I have attached a screenshot from RTKPLOT showing the post-processed fixed solution, as well as the float solution generated in the field.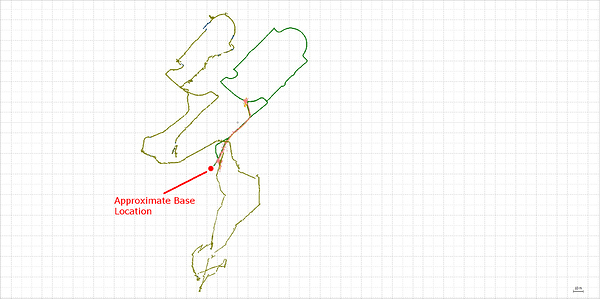 As you can see, the float solution is more or less garbage, completely offset and misshapen compared to the post-processed fixed solution. Also note the significant deviation to the south of the base position. None of this happened in reality.
I am attempting to use the LoRa radios to communicate between the units. Left the frequency at default 868 Mhz. Output power at 20 dBm, and air data rate was 9.11 kB/s.
I have mostly kept the default settings on the devices, and I am running ReachView v2.2.7. Not sure how to determine firmware, I am a total noob to these devices, and RTK in general unfortunately. If it helps I can provide other settings as well, I'm not sure if there is a way to post all settings easily or not.
Here is a dropbox link with my raw log files from base and rover: https://www.dropbox.com/sh/1wpndbh8ygfh8j8/AAA0DLZipbBojxA6I-0PQWuZa?dl=0
Not sure if I can provide anything else that would help. If I can, please let me know. Sorry about my lack of knowledge on these matters. I really have been trying to do my due dilligence by searching the forum for similar issues, and searching the documentation, but I haven't solved the issue and was hoping someone could lend me a hand.
Thank you,
Gordon