We have been using a Reach RS for a couple of years now and haven't had any issues. In the last two days, the Rover device has failed to boot, getting stuck in the update screen: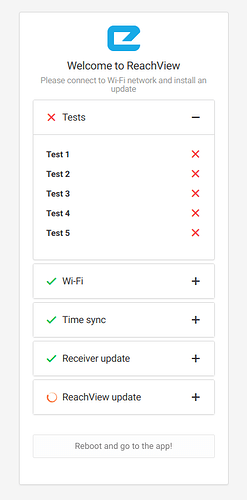 As you can see, all the initial tests are failing. There does not seem to be a cause that we can think of on our end (i.e. nothing significant has changed from existing setup).
The first time this screen happened, I setup the firmware update to 2.16, but this has not fixed the problem (the tests were failing before, and after the update).
From reading other comments here, it seems that these are hardware problems. What are the next steps, and how severe is this problem?