Hello Surveyors! I am seeking assistance in converting known coordinates for a bench mark into the proper values for entering into the "manual" mode on the reach base. The Task is to set GCPs for UAV mapping of a construction site. The final mapping products will match the coordinate values and elevations on the construction plans.
I have bench mark values from the plans that are in California State Plane, Zone 2, US feet, NAD83, NGVD29 (vertical).
CP300, Northing 2045757.94, Easting 6965120.31, Elevation 3798.87
I have used vDATUM in the past to convert coordinates, so am familiar with that tool by NOAA.
I understand Reach RS only uses WGS84 and ellipsoid height in meters. Is that correct?
There are a lot of choices of which NAD83 to use. NAD83 (1986) seems to be in conjuntion with NAVD29. Is that the one to use?
Which WGS84 to use. There are many choices. Which does Reach RS use?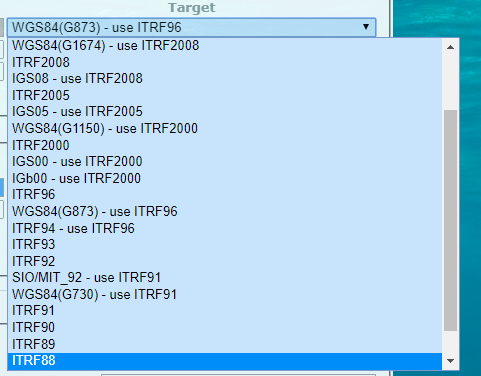 So I am converting a MSL elevation back to ellipsoid, then when I am done collecting points I convert them all back to the know coordinate system and MSL.
Any help in making sure I am getting the right manual input coordinates and elevation would be much appreciated. Am I the only one with this question? Thanks in advance!