Hi
I am getting the base corrections to Rover and I am checking Rover status through USB-Serial using FTDI device. Every time its sending garbled characters as shown in the figure. How to remove those garbled characters?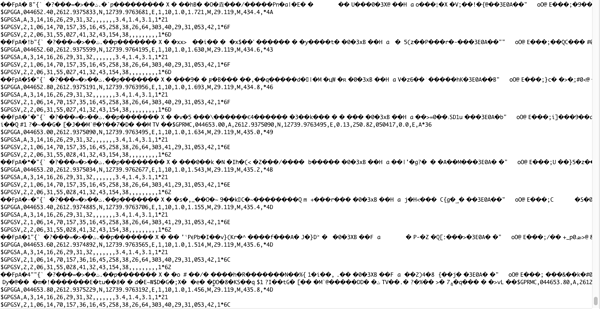 Even if the status is Fix, or Float or Single; its always sending those garbled characters.
This garbled characters actually affecting my coordinates sometimes so I need to fix this issue.
I checked my baud rates and everything is ok.
But just in case, my baud rate is 57600.
Can anyone please help me out here?
POSITION OUTPUT DATA is in NMEA FORMAT
Thanks in advance @bide @egor.fedorov @igor.vereninov Regards