I'm using my Reach modules for the first time. I seem to be having a problem getting coordinates back on the rover.
I can successfully communicate to the ReachView app on the base and rover, and I believe I have the tcpcli / tcpsvr set up properly.
Strangely, the status page on the rover says "Mode: undefined". Has anyone seen that before?
Here's the rover status: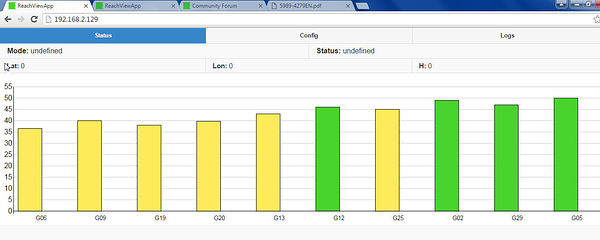 Rover config: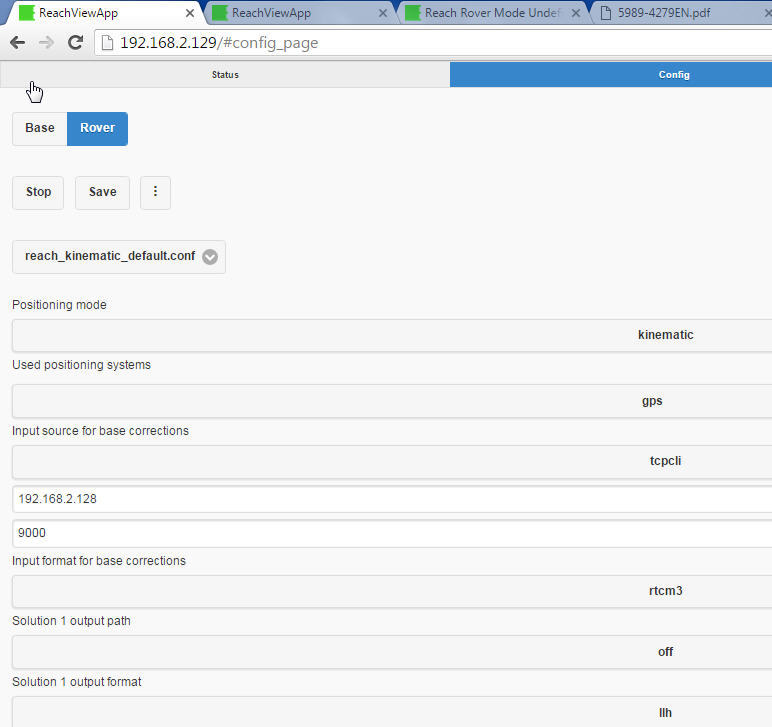 Base config: