Hello,
For an hour the M2 was at the same point receiving NTRIP corrections in RTK mode from a 47km base and these are the results, what am I doing wrong or what is the problem?
The fixed solution fluctuates several centimeters over time.
For what reason does the baseline indicator stay red?
In the specifications it indicates that RTK is up to 60 km.
I attach some screenshots of configuration and solution files.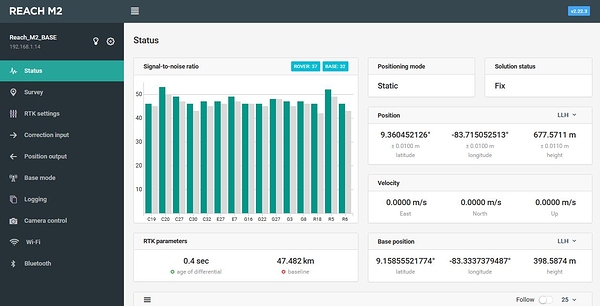 base_202004131431_RTCM3.zip (1.2 MB) solution_202004131431_LLH.zip (218.7 KB)