I have a Reach M2 unit that has been setup via the App and is currently connected to my phone's hotspot.
Entering the IP, Port, username, password I can retrieve a list of mount points and see the one I need.
However after selecting it and applying the NTRIP profile I get a never ending "Waiting for corrections" message.
I downloaded an NTRIP client on my laptop
http://lefebure.com/software/ntripclient/
and entered the same info as well as an estimate of my position, retrieved the correct mount point and established an NTRIP connection.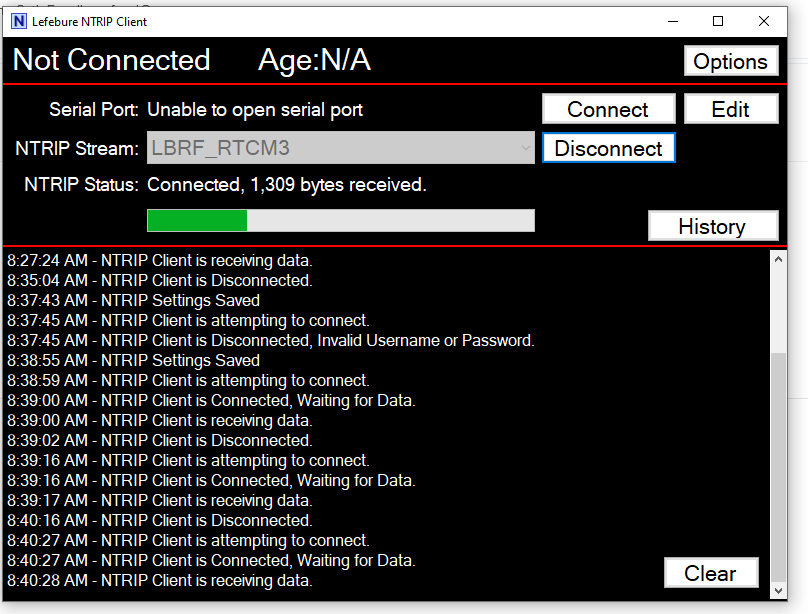 I am not sure why it is not working on the device itself though.
Any advice would be appreciated.
EDIT:
I took the device outside to test and initially get a message "Couldn't connect to NTRIP. Check if the username, password or mount point is correct", but after another 15-30 seconds it changes to "Receiving Corrections".
I was under the impression we could setup the NTRIP info before heading out into the field, but I guess we require GNSS data before being able to connect to NTRIP ? Not sure why this is the case.