Let's wait and see videos and manual of how easy it is to install your solution in the drone.
Yep, photo manual is preparing now. Video will later.
While we are waiting for parts for mass production, our Teokit fly every day.
You can see OBS file from Reach M+ and Teoboard Rev.C with Spiral antenna on our DJI Phantom 4 adv Teodrone.
For precision Timemarks we use AShot board of course )
OBS_sample_Teoboard_rev_C.zip (1.0 MB)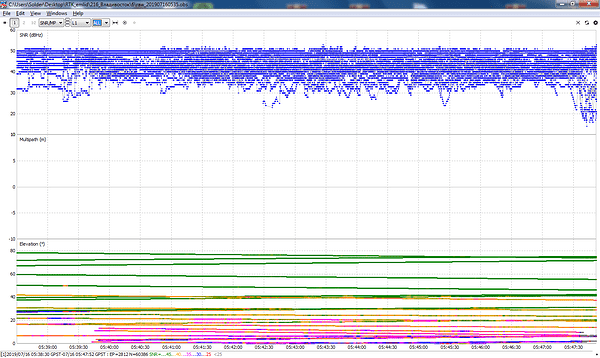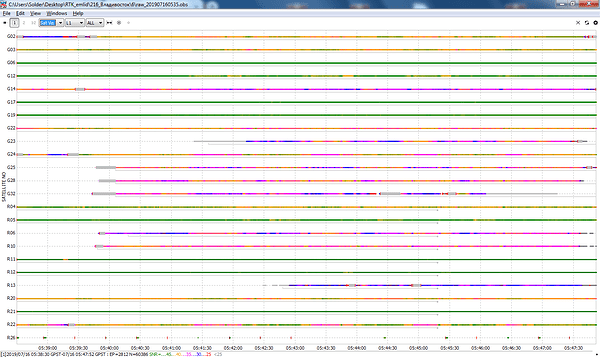 Hi, Could you tell us what spiral antenna do you use?
Hi, we tested well many antennas.
The best value are 2 antennas:
Both they are L1 and the same parts inside.
The same SNR results.
BT-560D is promotion price now on Aliexpress.
I previously purchased a BT-560 (no D). Do you know of any reason why it should not work and what the difference is? I have not been able to find the time to get everything together, but am trying to gain understanding so I know what to expect.
hi, I will make test of BT-560 after 3 weeks.
But I think (I tested another L1|L2 antennas), the result will less for 3-4 db from BT-560D (L1 antenna).
Interesting thread and getting excited about the Teo alternative. I am curious how the Teokit (and the dji rtk) deal with ground plane as there does not seem to be one.
And being located in the center, adjusting for tilt - angle of attack at varying speeds not being over the camera.
Also when registering a GCP on the ground as the first (or last ) photo, should the phantom be tilted over? BTW I use Propellers 'Aeropoints'.
Thanks
Hi, thanks!
We use Spiral antenna, and it does not need ground plane.
To calculate antenna offset when copter is tilted we use Teobox - free software.
Thanks for clearing that up. Where can I find documentation on the Teoxxx products?
Soon manuals and docs will available on Teokit.com
Hi, sorry for delay. We work hard and made a lot of flights and test…
Please see our English language manual for installation Teokit to DJI Phantom 4 adv | pro: Teokit.com/manual
It is not hard to install. The installation process takes 2 hours. But an inexperienced user can spend about 5 hours on this.
Any question you can ask me here or in Telegram (@lidaru).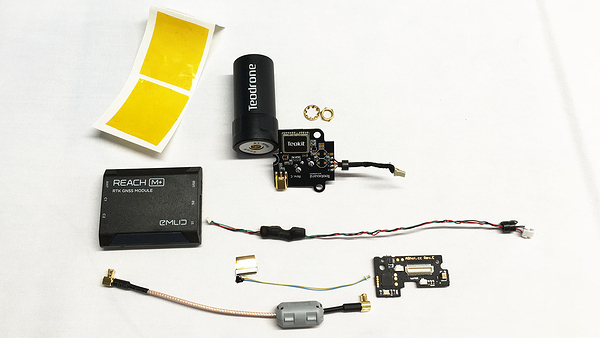 I'm very interested in the Teokit. Has anyone dropped the dollars yet…Better yet, tested it and ok with the workflow (super important imho - need a manual for that @VanavaraDigital )???
Thanks
Hi, in Russia there are a lot of customers who use Teodrone.ru - this is drone, which made with Teokit.
They are very pleased with Teodrone (Teokit).
Manual for Teokit is here: teokit.com/manual
Hi. Sorry for my English))
A new version of the TEOBOX software has been released. Version Teobox 1.5.7.
Download here:
http://teodr.one/cdn/soft/TeoBox-1.5.7.1-setup.exe
Theobox features:
Teobox controls the correspondence of the number of images and the number of coordinates before they are processed and compared.
Teobox allows you to filter photos taken with excessive overlap or multiple photos on turns when the copter stops.
During the flight, the copter constantly changes the angle of attack, depending on acceleration, wind strength and flight speed. To compensate for the antenna offset relative to the camera, Teobox takes into account the tilt angle of the copter and makes corrections to the coordinates.
When shooting large areas, duplicate names appear DJI_0001, etc.
To prevent duplicate names, Teobox creates end-to-end numbering for all added photo blocks.
Work with coordinates in meters. Work with the Left and Right coordinate systems.
Writing coordinates into EXIF ​​and CSV file:
Import exact coordinates of image centres from CSV or TXT file without the requirement for file structure obtained after adjustment of satellite measurements.
It is enough to select photos, select a CSV with the coordinates of the centres, specify the desired column order and the coordinates will be recorded in EXIF ​​photos and into the output csv file.
Now you just need to add photos to the processing software, and the coordinates will be read automatically.
Any question? Please ask us.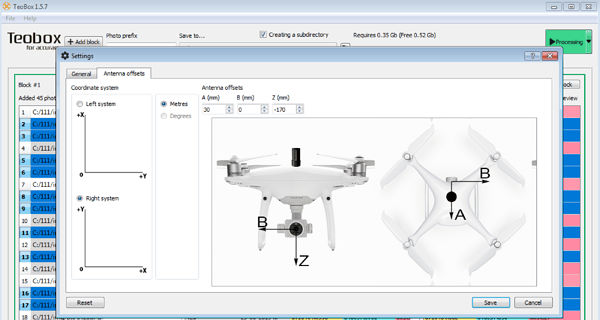 I'm interested in the teokit, but want some clarification around the flight planning process first.
How is flight planning done, and how do you calculate the side and forward overlap based on height for either 1.2 or 1.7 sec intervals.
I currently use map pilot, and would like to continue to do so if possible, but I'm aware it will send camera trigger events which aren't wanted if the ashot internal intervalometer is used.
Hi, Thanks.
You may use any software you want. AShot will make Timemark, when your software will make photo.
But if you want use 1.2 or 1.7 interval, you should use software which does not make photos itself. For example - Litchi.
About planning: we fly 150-170 meters height and 100-120 meters side lines.
9 m\s speed and 1.7s interval.
If we want make less quantity of photos, we use Filter option in Teobox software.
Konstatin,
You guys have an idea when the ashot board is going to be available for purchase again, last time I visit was out of stock.
Any information will be greatly appreciated.
JM