Hello everyone!
We are grateful for your feedback, activity, and reports on the previous big release – Reach Firmware 26 and want to present a new Reach Firmware 27 Beta 1 update!
We've improved stability, made the user interface more responsive, and implemented some valuable features.
Here is the list of changes:
Improvements
Support M2M authentication for SIM cards. It allows using SIM cards with private APNs with authentication by password and username.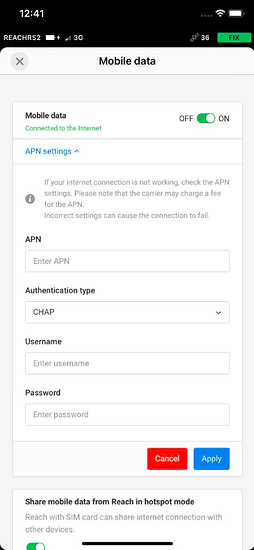 Remove 3 Hz RTK update rate for RS2 and M2
Add support of 1230 RTCM3 message for RS2 and M2 for the Corrections Output, which improves RTK quality with GLONASS enabled
Add an option This log is for OPUS in the RINEX log settings to improve compatibility with OPUS
Add LoRa constraints for Israel
Change log filenames format so they are supported by OPUS
Add reference station ID to NMEA GGA message
Fixes
Fix broken RTCM3 settings on Reach Module
Fix some cases with sudden Mobile Data turning off
Fix an issue when RS2 doesn't enter Firmware mode in some cases
This release is available for all devices.