I am trying to configure a reach unit as a base sending corrections to a second rover unit via NTRIP.
I am using Lefebure NTRIP Caster to enable this on a PC that will be remote to both reach units, but can't get the base unit to connect.
Both reach units have a good internet connection and same address and port numbers. The rover connects to the caster instantly but the base keeps trying to connect and failing - in the caster software when it tires to connect the MountPoint shows as NonExistant even though the mount point set in Reach is correct.
This is what I see in Lefebure: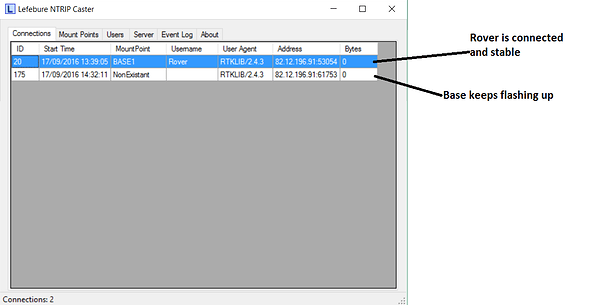 This is the base config: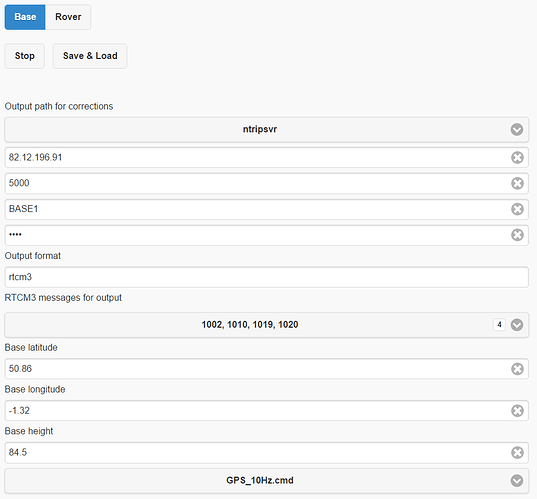 and this is the rover config: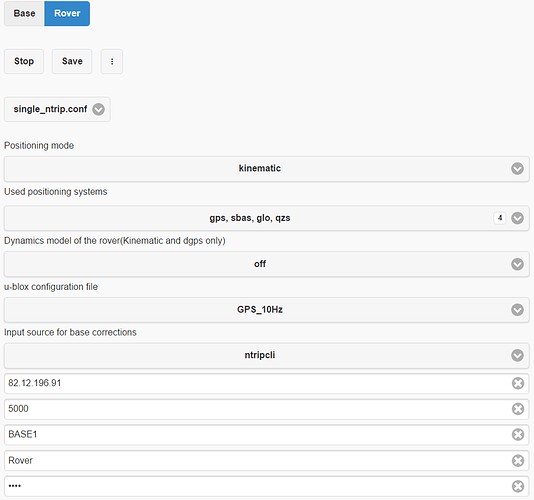 any suggestions where I'm going wrong?