More improvements for Reach are coming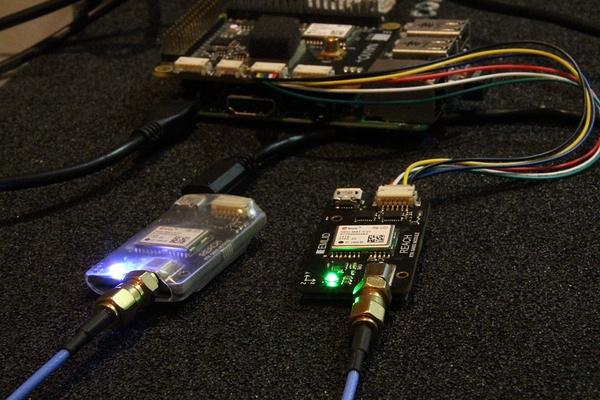 We are working on integrating Reach RTK with APM based flight controllers. Initially the integration is being tested with Navio+, but other platforms, such as Pixhawk will be supported automatically once it works. We wanted to give an update on the progress since this is a much anticipated feature.
Today we have reached an important milestone and got two systems to work together. Navio+ is getting data from Reach over Serial port and correction over Wi-Fi from the second Reach. Both antennas are on the roof. Nothing prevents from getting the corrections through the Mission Planner, MAVlink and your standard telemetry radio.
Reach is communicating using custom ERB(Emlid Reach Binary) protocol, which transfers all required data to APM. There is actually much more than just the coordinates! Corrections are delivered over industry standard RTCM3.
Here is the long awaited 3D+RTK fix status.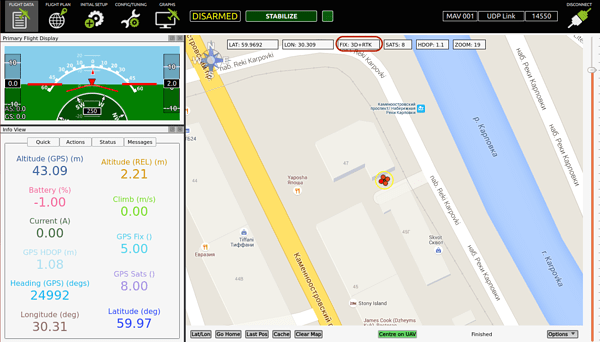 There is still a lot to be done, we need to improve the code, test everything and merge required changes in APM and Reach upstream. After we release first beta, which should happen within a few weeks you will need to update both your flight controller and Reach RTK through the app.
These cool features are being brought to you by Alexey with help from Egor and Georgii. Great job guys!