Hi guys,
We succesfully use the reach with rover-base communication over wifi. Now we would like to use it on the field where the rover has no access to the network. We have two 3dr radios for this. Both have USB cable (radios are tested and working). We connected it to both the rover and the base using OTG cables. However, the communication does not seem to work. When the rover and base are fully configured and are unplugged, once they are plugged in again, they show red LED fully on.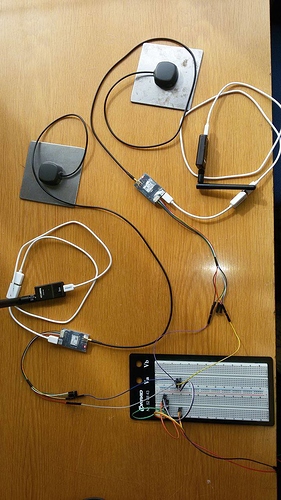 Base:
output path: serial
device name: ttyMFD2
baudrate 38400
output format: rtcm3
rtcm3 messages for output: 1002, 1006, 1019
Rover:
reach kinematic default
position mode: kinematic
used positioning system: gps
input source for base corrections: serial
device name: ttyMFD2
baudrate: 38400
input format for base corrections: rtcm3
Are we doing something wrong?