Just completed a successful short automated mission and the UAV came home safely.
At each juncture in the mission when the UAV turns toward the next waypoint, the EKF indicator turns yellow and sometimes red, and then clears after a few seconds. It appears that I am having temporary problems with the compass. This is a screenshot during on such event: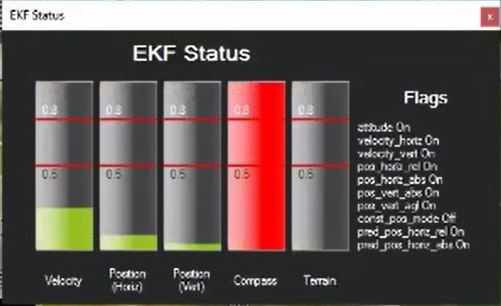 On the UAV I have installed an LTE modem just above Navio2, separated by about 1/2 inch. Could this additional board above the Navio2 be causing interference for the compass?
If so, would an external compass mounted above and away from the other electronics help? If yes, then can you please recommend a good one that is compatible with the Navio2?
Please advise. Thanks,
Paul