Hello, i am having problems, obtening Q5 for most of my flight. I followed all the instructions, good place for base without obstacles, the base is a triple frequency full GNSS reciever. As i see, the observation files from both base and plane (rover). The base coordinates were taken using Ntrip corrections (rtk fix +/-2 cm).
Base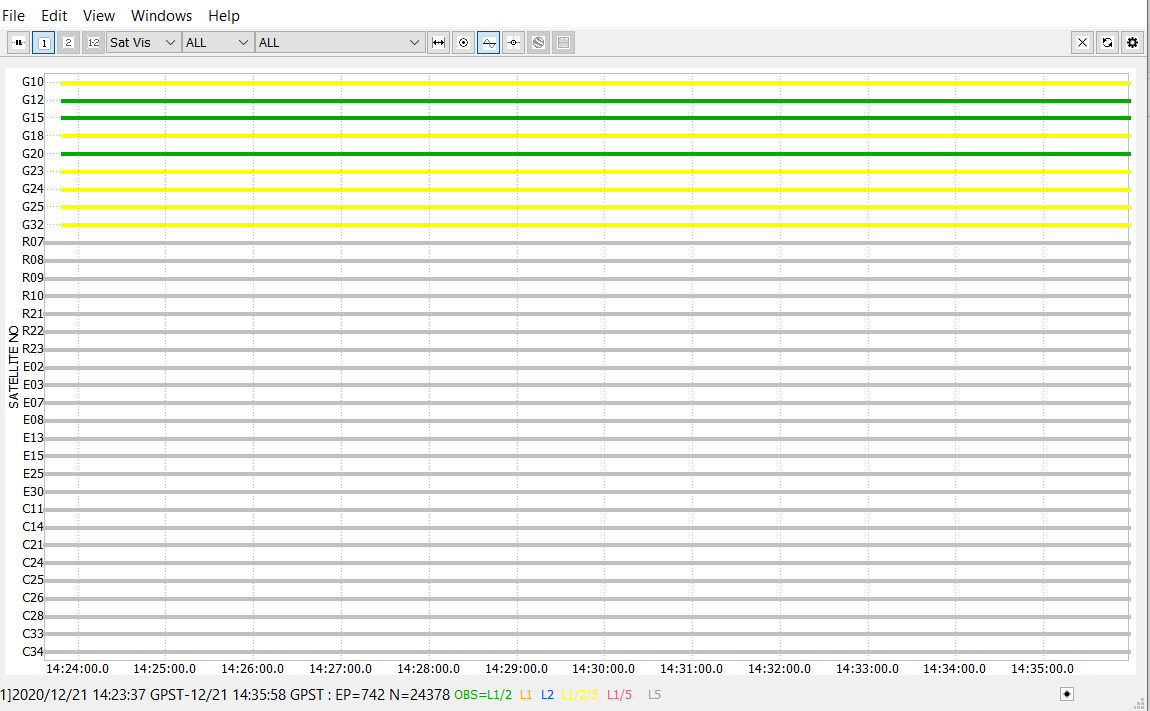 Plane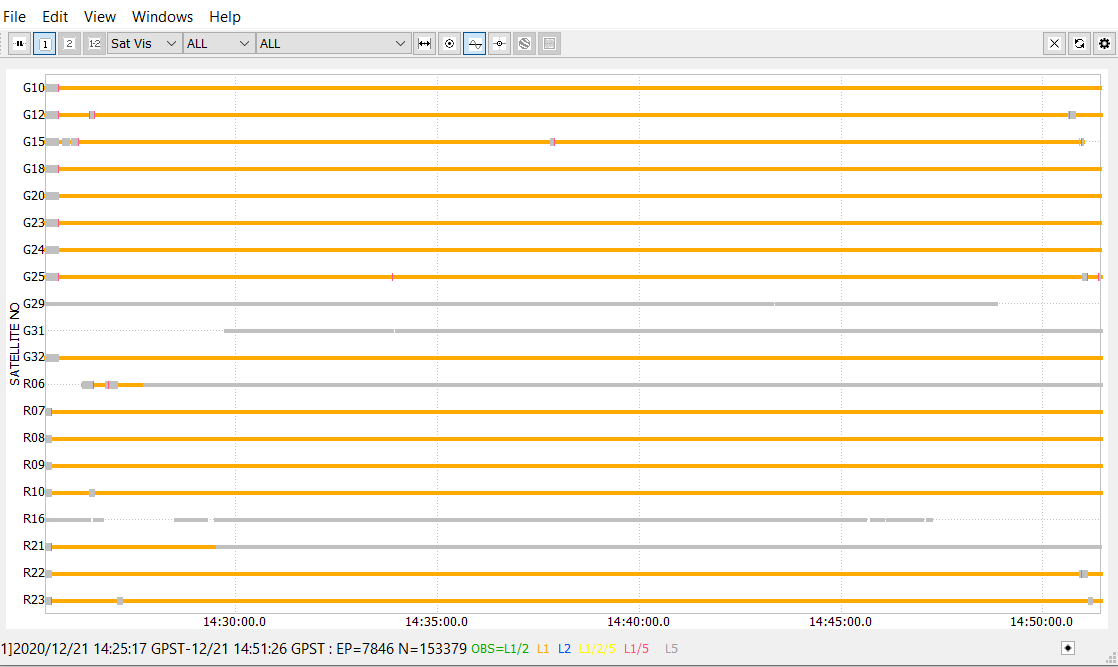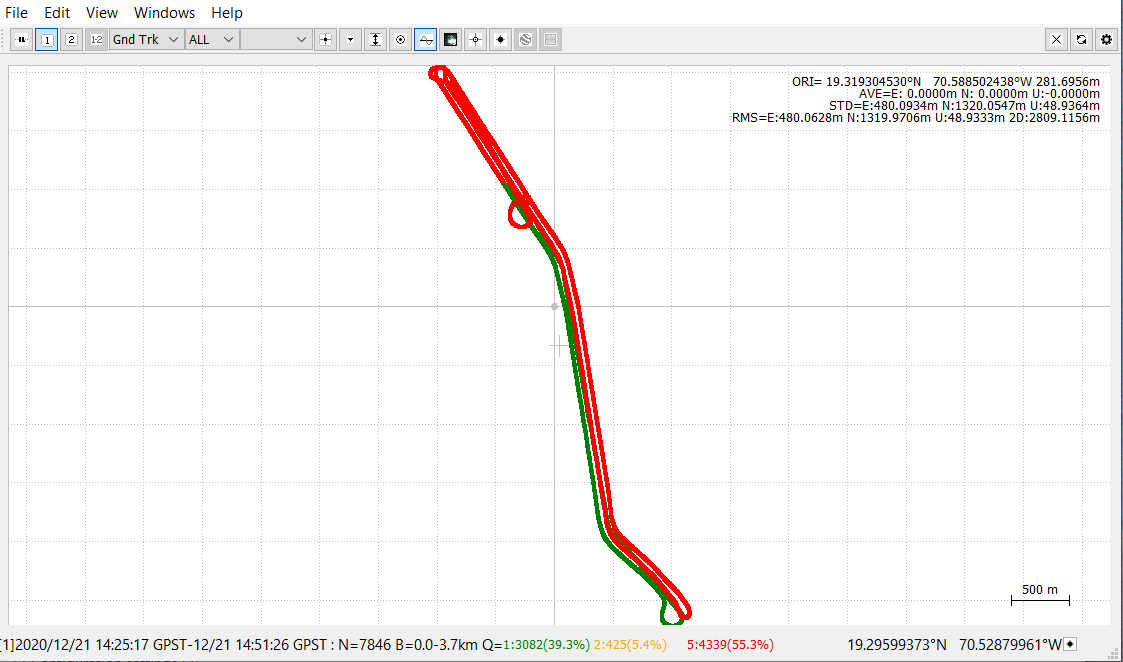 Here the base obs file
base.obs (6.3 MB)
and rover

I hope you can help me.
here the base obsolute coordinates in wgs84
lat 19 19 35.580220
long -70 35 26.281400
ellip height 160.6200