I have recently made a survey using both the automatic option and the single point option within the reach view app. Exporting the points as CSV files and with a few modifications to the spreadsheet in excel (removing unwanted columns, placing the data into individual columns, creating a text file) the data can be uploaded successfully to Global Mapper in the correct positions, as the image indicates.


I am not getting the same results when I upload the LLH files from the automatic survey and follow the same process. The points upload but are geographically incorrect, 9000km incorrect to be exact.
This is the data uploaded to excel, which seems to have less data than the single-point survey.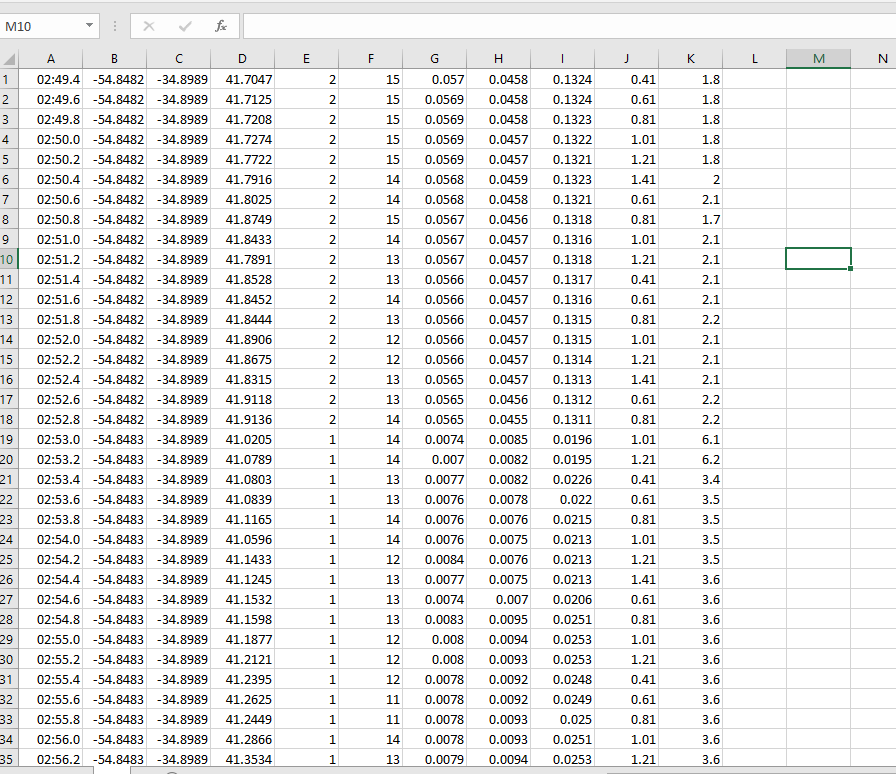 Is there something missing in the data from the automatic survey or am I missing a step?
Thanks