Hi all,
Just to share my results and tell how satisfied I am with my reach units. I'm from Asuncion, Paraguay and here we don't have any permanent base reference (CORS), so I have to do my post process using CORS from the neighbor country, Argentina. The nearest one is at 120km in Formosa. The image tells the rest of the story,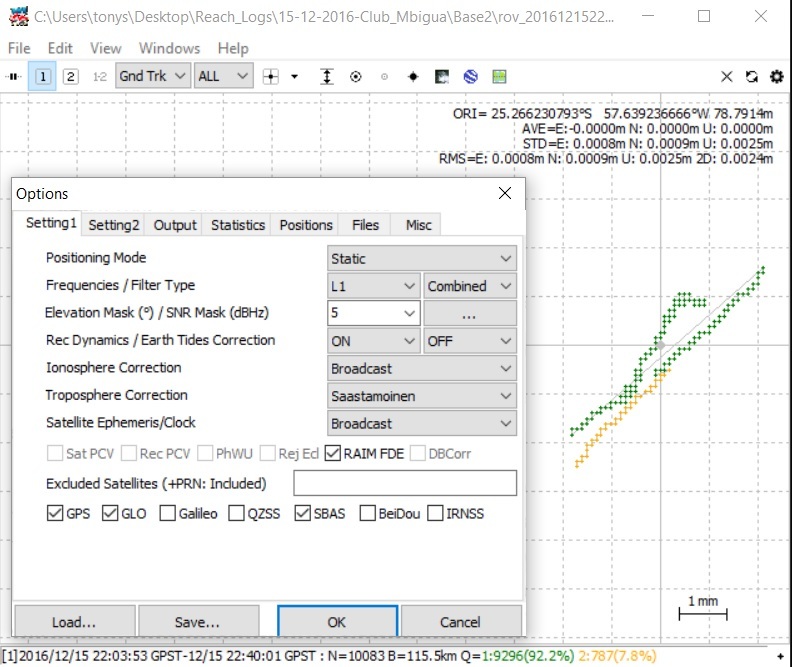 I didn't have a professional grade GNSS at the time to compare the accuracy. But anyways, this result surprised me on how well it maintain a fixed solution and a very tight precision. I will leave here a link to the data if you are interested in playing with.
Also, to be sure of this I did another measurement some kilometres away from the first one and obtained almost same precision results.
Details of my setup:
Image: 1.2, ReachView:0.4.9
9.5x9.5cm Aluminum ground plane
Systems: GPS, GLO and SBAS
Ublox config: GPS_GLONASS_5Hz