Hi,
I started using my Reach M2 a few days ago and did some first test with it.
So I put it on my Copter and connected it to a L1/L2 helical GNSS antenna.
I use my own CORS so I recorded a RINEX file. I layed out 10 GCPs and georeferenced them with my RTK measure pole (same base used as Reach M2, RTK fixed solution). But I only used them as check points to see, how accurate the PPK solution is.
After the flight, I uploaded the rover and base RINEX files in Emlid Studio (Drone Data processing) and one nav file as well. I get 100% fixed solution so everything seems fine.
Then I put all image files into Metashape and checked, if the coordinates of the uploaded files match the log files of Emlid studio and they do.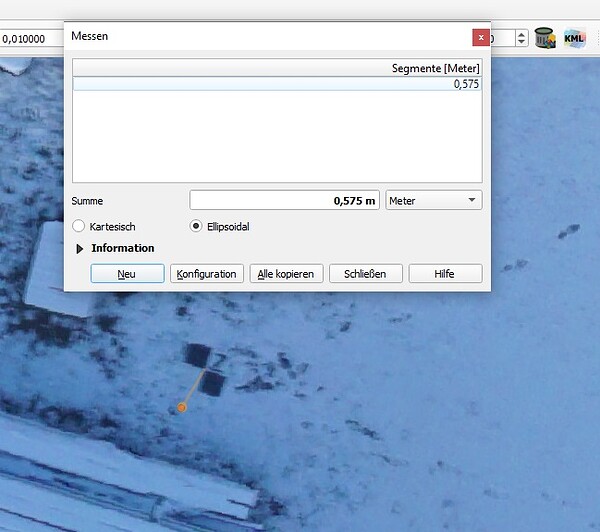 When I export the orthophoto and open it in QGIS, I measure an error of about 58 cm. What could be the reason for that?