I have tried every possible thing I can think of to process my data through RTKLib. Below I will attach 3 different sets of files for observations I took the other day. The end goal is to have a base station reach and a rover reach on a moving platform. At this point I am trying to understand how to process the data with a very basic setup as described below. I have tried working my way through the steps on the GPS Post Processing Tutorial with no luck on obtaining a fixed position within the first steps using a known reference station (CORS site). I think I may be misunderstanding a couple of the steps involved and or what data to put where.
Static- Both Base Reach and Rover Reach never moved during data collection.
Static2- Same process at Static but with the Rover Reach in a different location.
Moving- Base Reach was stationary the entire time, Rover Reach was stationary for part of the time and then I walked around the driveway with in and then returned it to a stationary position for the remaining observation.
I have also including the IGS clock data for the day and also a CORS reference site with continuously collects data on a single point throughout the day. The CORS site is within 10km of where the data was collected.
CORS site link (TXBO): ftp://geodesy.noaa.gov/cors/rinex/2016/265/txbo/
I am using the file within the red box which is part of the attached files.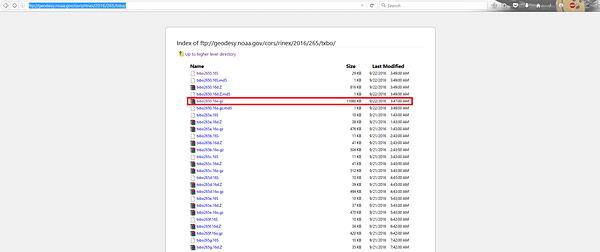 IGS data link: https://igscb.jpl.nasa.gov/components/prods_cb.html
I am using Rapid data from Wednesday September 21, 2016, also in the attachments.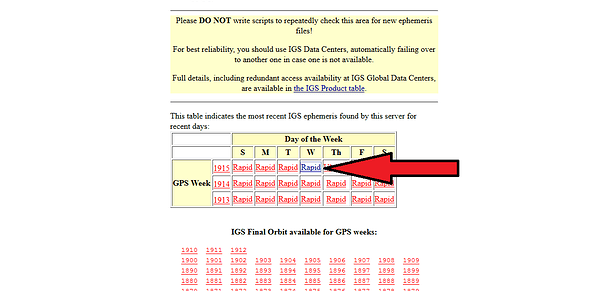 RTKPOST setup.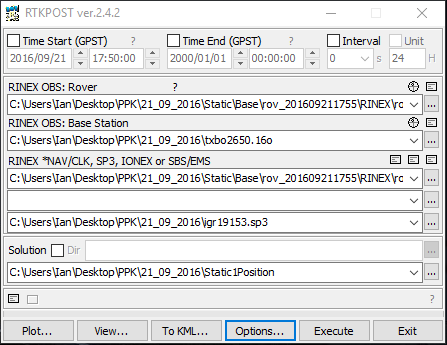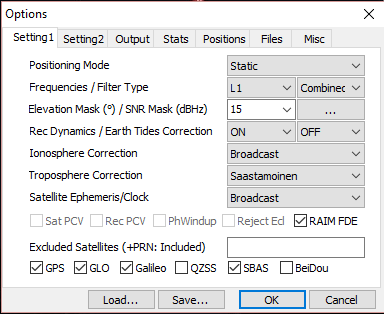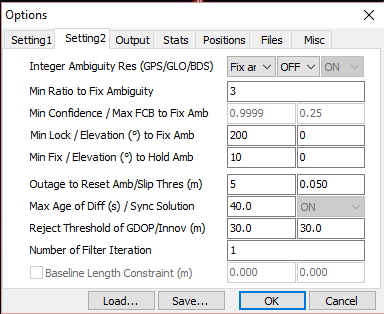 Not sure where to get the .clk data from that is shown in the processing tutorial. I always end up with a Q=5 position for my Reach Base.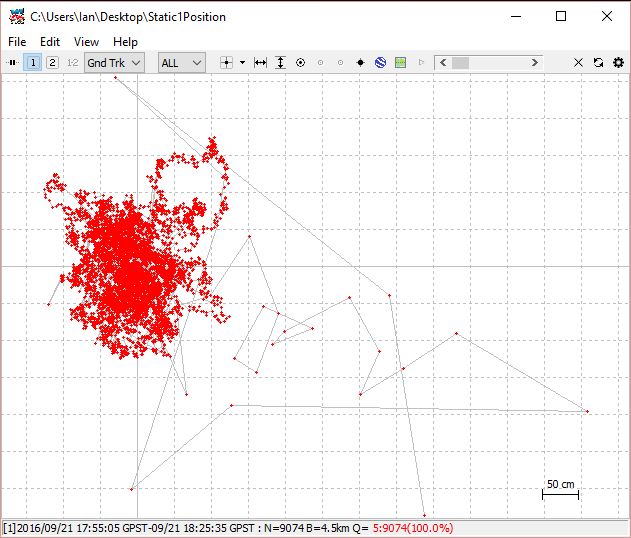 Dropbox link to collected data sets: https://www.dropbox.com/sh/nqun66afddj4ooq/AAC5HYPj2woBf78bHBBu5NWwa?dl=0
As always any and all help is appreciated.
Ian