Hi,
We're using a Navio+ with a Raspberry Pi 3.
We read in the documentation that we need to use a BEC to power the servo rail. But when we attached the PPM the red LED on the X8R receiver is ON as shown in the picture below: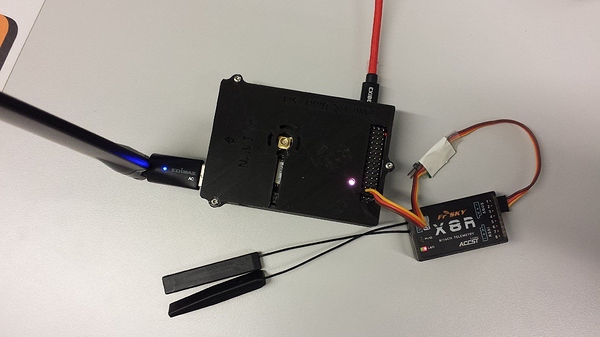 Does this mean that there is power on the servo rail?
When trying to bind the transmitter to the receiver we had no luck, does this mean that the receiver does not get enough power?
If we connect an SBEC to the power rail, do we risk damaging any components?
Regards
Kenneth