Firmware image and ReachView version.
2.4.3 b28 RTKLib

Detailed problem description. How does observed behavior differ from the expected one?
I am using Emlid reach Module mounted on UAV. I am taking test flight to test accuracy of emlid reach. I cannot get all points fix while processing in PPK mode. My baseline is <1 Km. I thought with such small baseline I would get all the points as fixed but getting only about 70% fix. Can anyone tell me how to get good percentage of fix? Are there any guidelines to be followed to get good results? I have

Your step by step actions.
I have taken 4 Flights. I didnt turn off the emlid reach of drone to avoid doing cold start everytime. I observed that at start of every flight, I am getting float results and after sometime, It get fix. Each float line represent starting path of flight in the figure given below
I have followed post processing tutorial from emlid website. And following were my settings.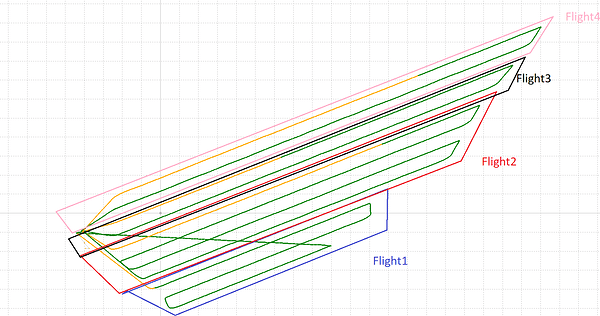 6) Raw Files
Base -
https://drive.google.com/file/d/1AYeTFR17E9z5w22oGx-pQgcs6NP7JLaM/view?usp=sharing
Rover -
https://drive.google.com/file/d/1IRGOBl6GdmaYFtMLaZwFNmgoqEmvA-2k/view?usp=sharing
Base location - 30.712191133, 76.668984443, 265.6320