I have been trying to process RS2 & M2 data with Emlid's RTKLIB and recommended settings, but I am not confident in the solution for several reasons.
First, the time to achieve a fix is nearly minutes in forward processing, whereas I thought dual-frequency time to fix was significantly lower than that. On-Board RTK easily gives me a lock in under a minute; I though post-processing was supposed to be equivalent or better.
Second, most of the AR Ratios are lower than what I remember achieving in the past.
Finally, when comparing the "AT" photogrammetric solution to the timestamps, I see 4+cm of RSME, even though my base station is <1km from the site. This leads me to believe there is an error or some settings that need to change from the default recommendations.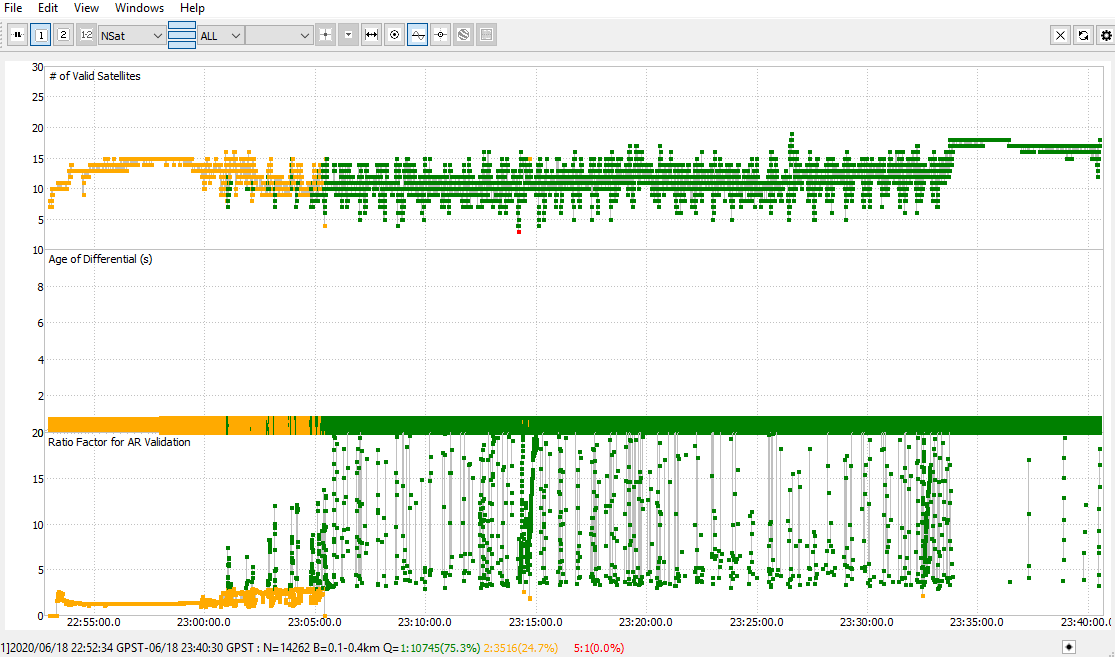 The data for the base and aircraft are here: https://1drv.ms/u/s!AunBK4rE1ZDCgqhwpEmcvV_OZPYVDw?e=BcMJGw
What should be changed to increase the quality of this post-processing?