Hello, we are trying to process some GNSS vector lines that were captured using Topcon, Trimble and Reach RS devices. I was able to load the Emlid Rinex to TBC, but now I don't know how to set the Antenna height to match with the other used devices for the vertical coordinate.
There is an example of the P5 point, where the antenna height (1.100 m) was measured from the reference mark to the bottom of the emlid.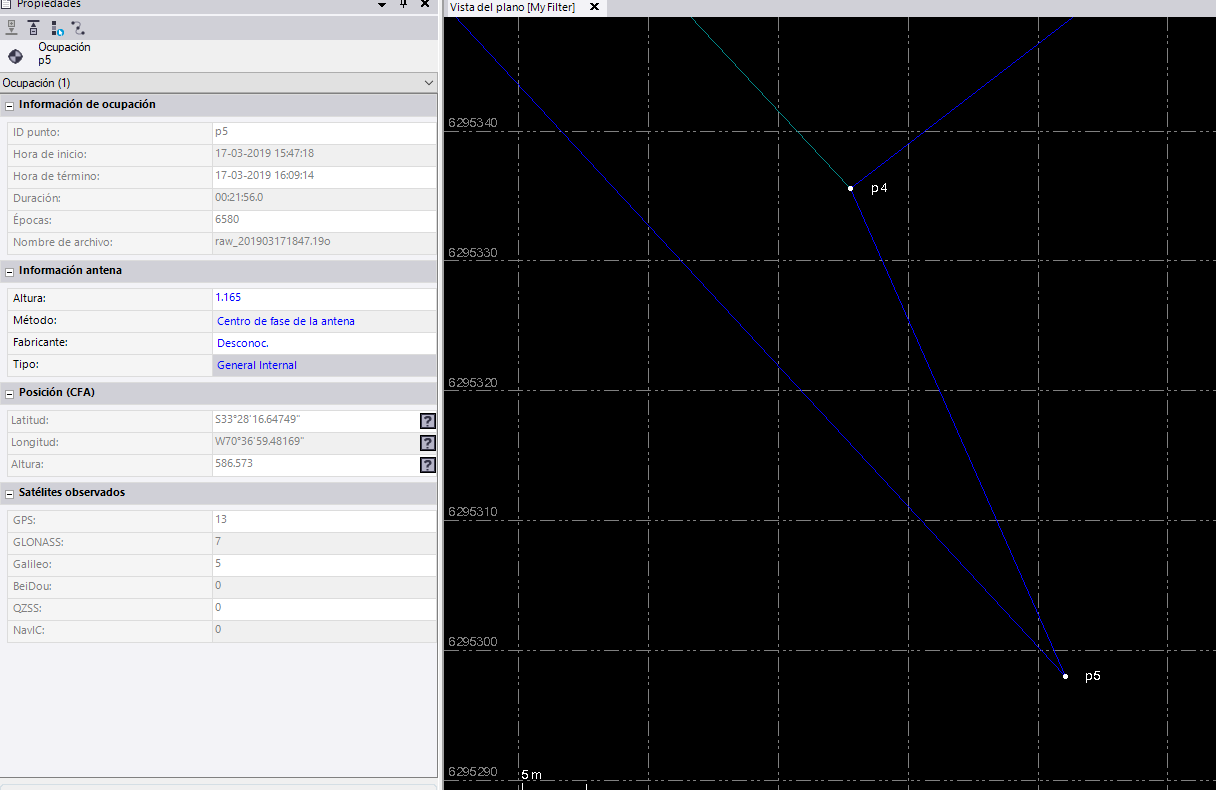 We have differences from about 17 cm using topcon and trimble devices for the same point, with same gnns reference base, and the same period of measurement (it was took the same day too).
If anyone have more information about Emlid in TBC that would be great. Regards.