I converted a UBX observation log in Emlid Studio to a rinex (2.12) file for upload to OPUS.
This was a 6 hour observation and the ES settings were as follows. Note, I tried this twice, once with the 30sec interval checked, and once without. Both received the same error. (that's why I deleted the earlier thread. I tried again but received the same error.)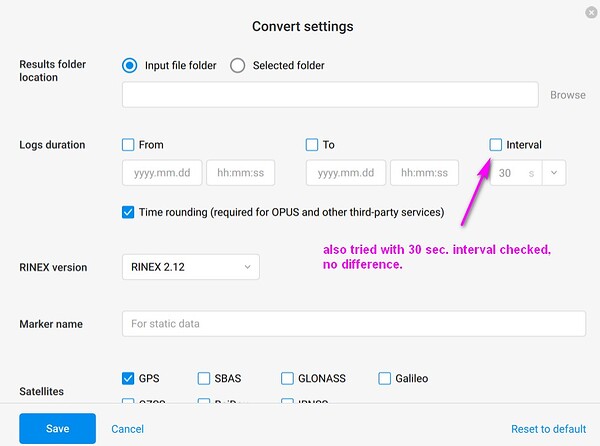 This is the error I received from OPUS. I understand that the error OPUS says was the reason may or may not be the actual reason for the failure.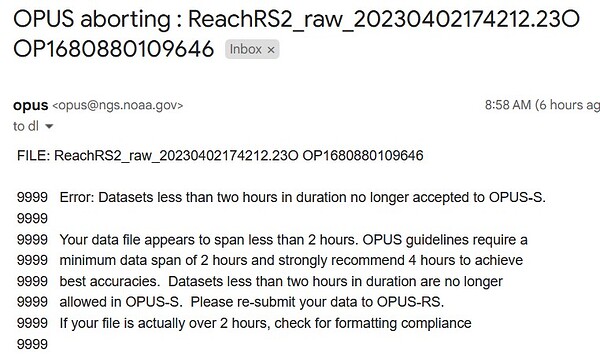 Here is a LINK to the converted observation file. Any obvious reasons why OPUS would not accept this, or perhaps ES is not formatting it correctly as mentioned in the OPUS error?
Thanks,
Dave