Hello,
I'm using a RS2+ base with a M2 rover with both firmware v29.2. The base is configured to stream RTK corrections over the Lora link. I'm trying to do some sanity checks by comparing the RTK solution and the PPK solution obtained through Emlid Studio v1.2. The baseline is about 5 meters. The base position is obtained by averaging its position over 5 minutes. I recorded ~5 min of static raw and position data for both the base and the rover. There's an offset of more than 50cm between solutions. I would expect that both ground tracks to be at least almost centered. What could be the reason for this offset? Here is a snapshot: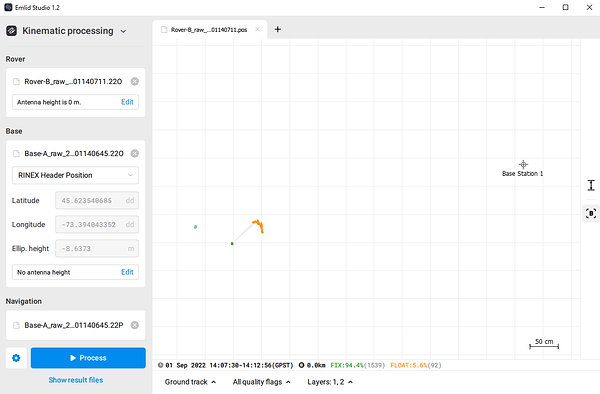 I would like to upload the data file as well, but new user are not allowed to post files.
Thank you for your help.