Hello everybody,
i have a problem with my base correction connection in NTRIP.
In Correction Input it connects to the base but after a few seconds there is a "timeout" error. A few seconds later it sems to be connected but then there is the "timeout" error again. This goes on and on.
Reachview 2.16.2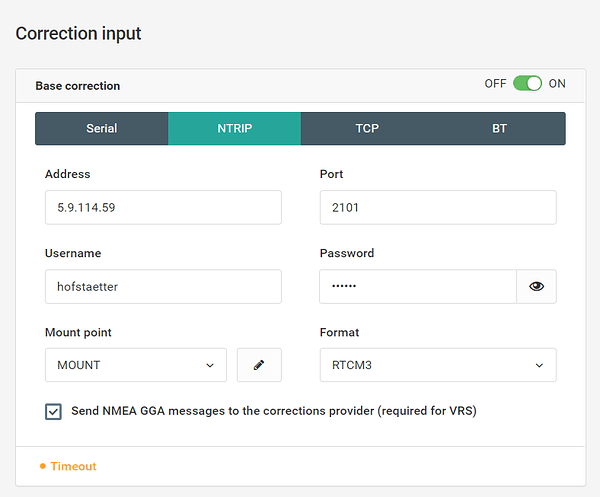 Thank you for your help!