Hello I am using a Trimble R10 as a rover and the Reach RS+ as a base to get ground control points for a photogrammetry model. The base (RS+) logs the entire time (5 hours total) while each ground control point gets a 5 minute residency time with the Trimble rover. In post processing, I convert the rover T02 files with Trimble's "Convert to Rinex" software (I use Rinex v3.03 but can choose v2.10, v2.11, v3.02 or v3.03) and use the Rinex (3.0?) strait out of the Emlid for base data in post processing in RTKPOST. I use the settings in thebasic tutorial except used static positioning mode instead of Kinematic. I also use the NRCan ppp service to get a fixed position of the base which I input to the position tab for the base. When I hit execute then plot- I get nothing on the plot and the message "No solution data" on the bottom of the plot. I just cannot figure out what the problem is!!
Here are the screenshots of the process within RTKLIB. I have put two rover points worth of data along with the base station data including the NRCan report in Dropbox here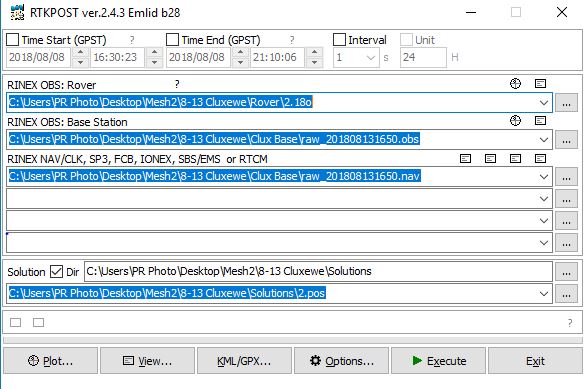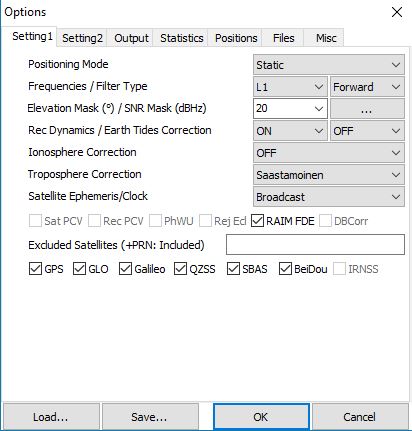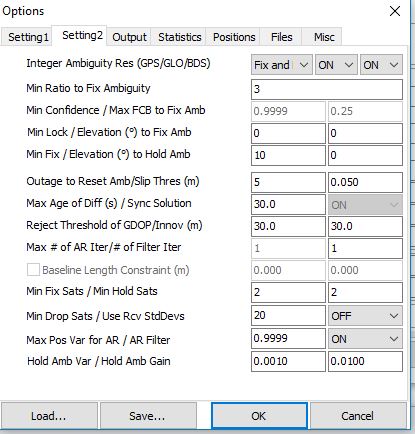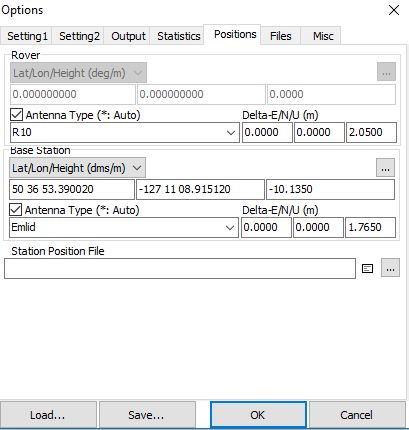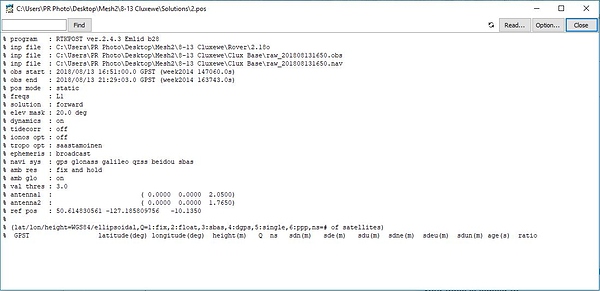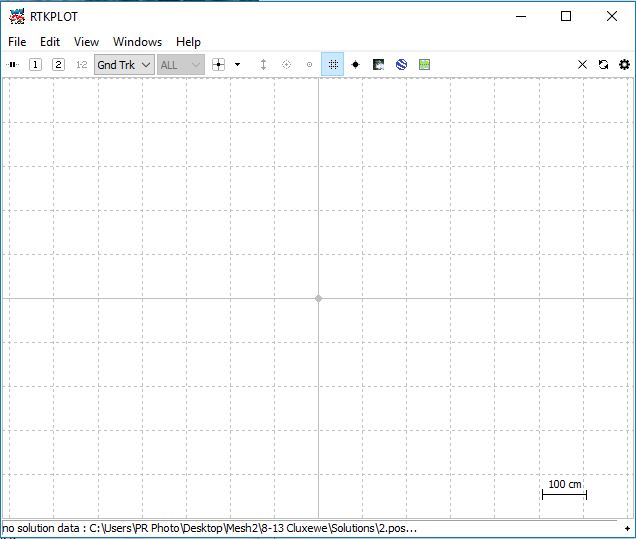 I very much appreciate your help!