Been having a lot of trouble recently with the Navio picking up sats with the GNSS receiver. 90% of the time, I get GPSSTATUS: 1, No. SATS: 0.
After reading a few other posts with people having similar issues, I have connected up to the RP with U-Center, to investigate what is going on.
The first few times of running U-Center, Navio picked up sats and a position. I then killed the service through SSH, connected up with Mission Planner, and Navio was able to pinpoint my location, but it seems very hit and miss, and probably only works 1 in 10 times. Nothing has been changed, and I have done my best not to touch any of the connectors, in case it's a loose connection.
Below is an image of the setup: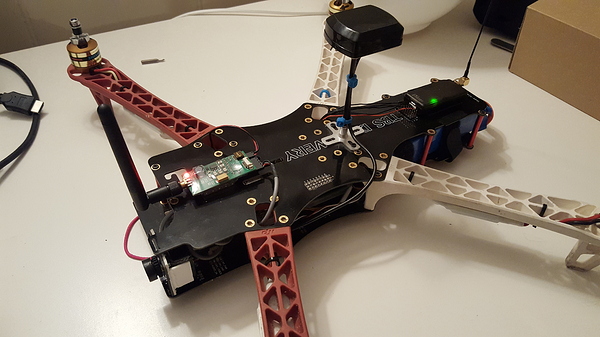 Also attached, logs from U-Center, one with Sats Detected, one with no Sats.
u-center.zip (137.8 KB)
Any help would be greatly appreciated.