Hi,
i have some proglems getting a fix solution although the the singnal of the satelites is quite good.
Here is a screenshot of the satus Screen of the ReachViewApp: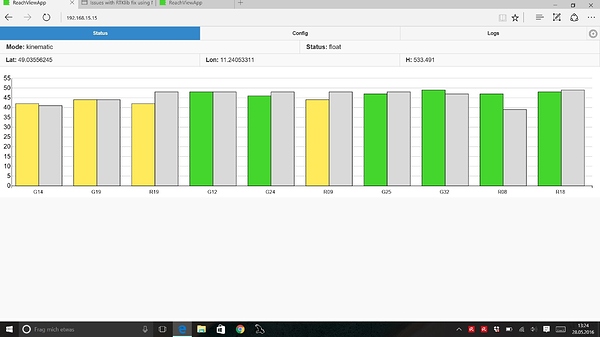 In the Options section i have only made changed in the regular options and not in the advanced options.
The uBox config File is set to GPS_GLONASS_5Hz
The RTCM3 Messages for Output to : 1002, 1006, 1010, 1019, 1020
Used positioning System is set to: gps, sbas, glo
Is there any fault in my config or do i have to set other options too?