Hey all, needing help please figuring this out. We're unable to get FIX on our base using NTRIP.
RS+ v30.2 and Emlid Flow 8.9. The device used for Emlid Flow is an iPad.
Emlid_simple_report.pdf (53.5 KB)
3) When the RS+ base is connected to NTRIP, it doesn't fix or takes a long time to, then goes back to float.
4) The base is setup and turned on. All base settings are set using the start guide by Emlid. Using Emlid Flow, the base is connected to a portable Telstra WiFi dongle and correction Input is set to NTRIP.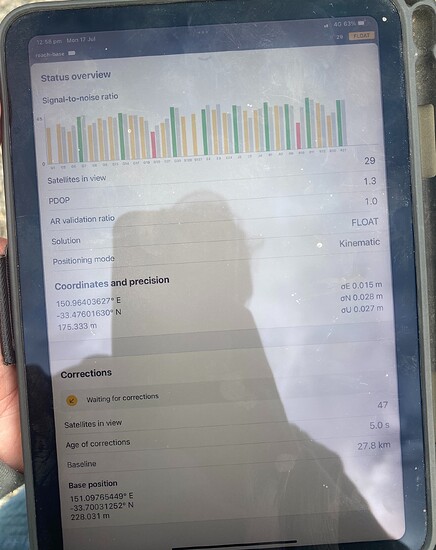 Is there anything here that jumps out as obvious? Can provide more info.
Thanks!