I'm having issues postprocessing. I have done this a couple of times with excellent results. I can't figure out what I am doing wrong this time.
First, I am using Reachview v2.5.3. Not sure of the firmware version, but I flashed to the most recent version in early June.
Essentially, the resultant data from postprocessing is empty. The file is c. 2k. Here is an image of the files: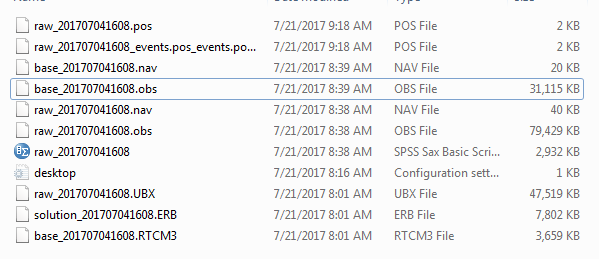 I followed the instructions here: https://docs.emlid.com/reachrs/common/tutorials/gps-post-processing/
With of course, a few variants.
Here are images of my settings for conversion:
Options screen: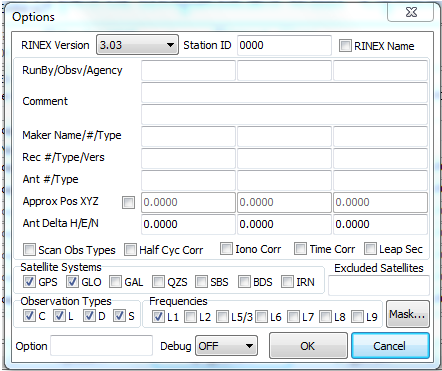 And postprocessing: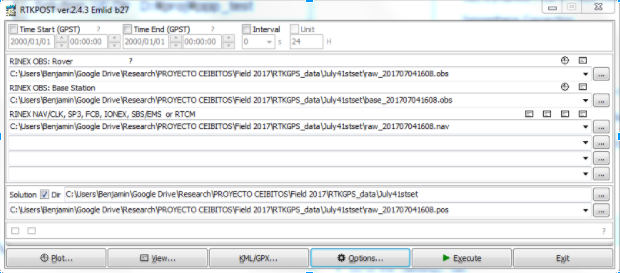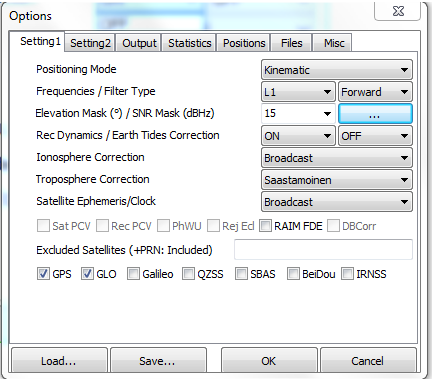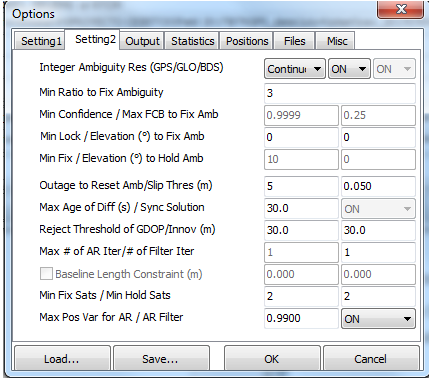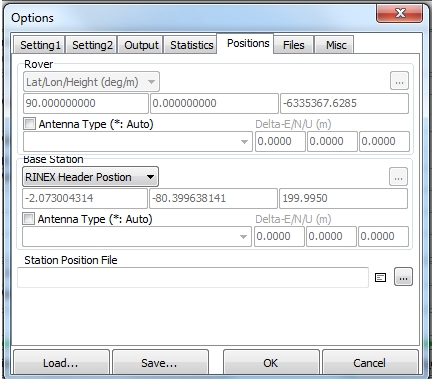 Note that, for positioning of the Base, I tried "RINEX Header", "Average of Single Position" and "Lat/Long/Height". Results were the same.
Here's a link to the data:
https://drive.google.com/drive/folders/0B2b7YiFThidaV1FJNlF3TUp5cnM?usp=sharing
Why is my resultant .pos file empty? I am hoping that this is something very simple. Could this be due to a change in the data collection process?