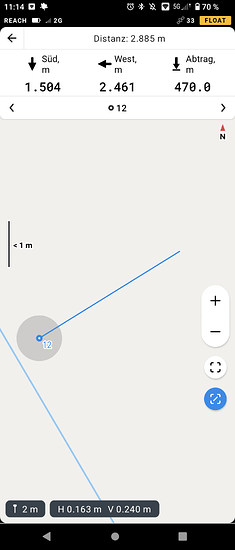 Hi there,
In the latest Emlid Flow version I can't see my position on the map. I attached a screenshot.
The Stake Out Mode is a workaround to see where I am located but that's not that great.
Any suggestions?
I am running Emlid Flow (V8.6) on a Sony Xperia 1 IV with Android 13.